Soulja Boy Admits NLE Choppa Was First Rapper to Walk an NBA Team Onto the Court
Choppa appeared at the Grizzlies' season opener Thursday at FedExForum, where he walked out with the team while performing his hit track "Shotta Flow."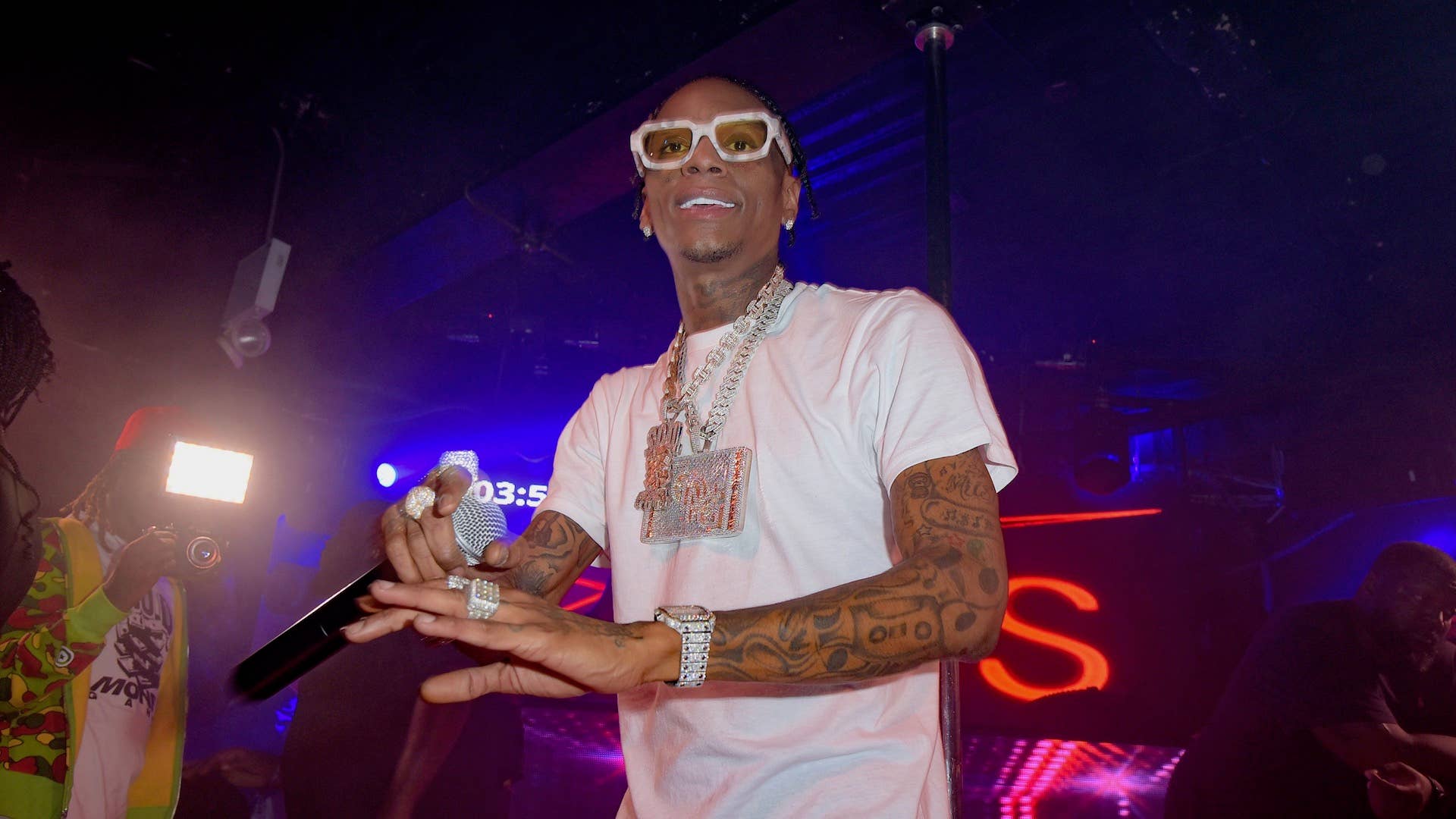 Getty
Image via Getty/Chance Yeh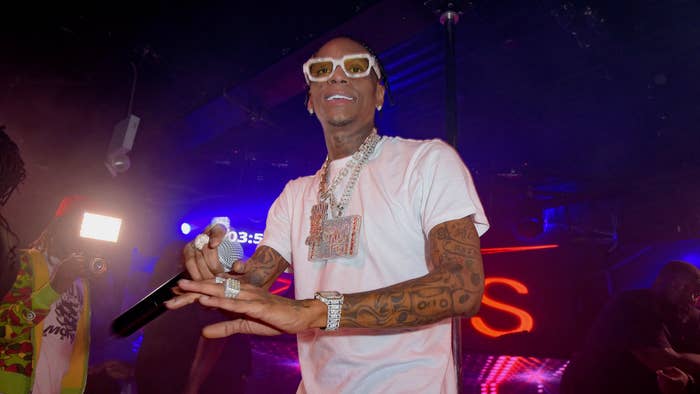 Say what you will about Soulja Boy, but the man can admit when he's wrong. Case in point: his recent Twitter exchange with NLE Choppa.
It all began Thursday night after Choppa performed at the FedExForum for the Memphis Grizzlies' season opener. The rapper shared a video from the gig, in which he was seen accompanying the team out of the tunnel while performing his track "Shotta Flow." Choppa captioned the video: "First Artist To Walk A NBA Team Out and It Was The Home Team."
However, Soulja initially disagreed with the post, insisting he did it several years ago. He made the claim in a Thursday night tweet, which included a link to his 2019 performance for LA Clippers fans. Many pointed out that the video did not discredit Choppa's claim, as Soulja was tapped to perform during the halftime show, rather than walk the team onto the court. 
"Walk out. Half time same thing," Soulja wrote in a subsequent tweet. "I did it first 😂😂 ok he got it."
Choppa made it clear he had no hard feelings toward Soulja, and said he appreciated the admission.
"First rapper to admit he wasn't the first rapper," he tweeted. "I respect it. Much love."
The Grizzlies defeated the New York Knicks, 115-112, Wednesday night. Memphis will take on the Houston Rockets tonight at Toyota Center.