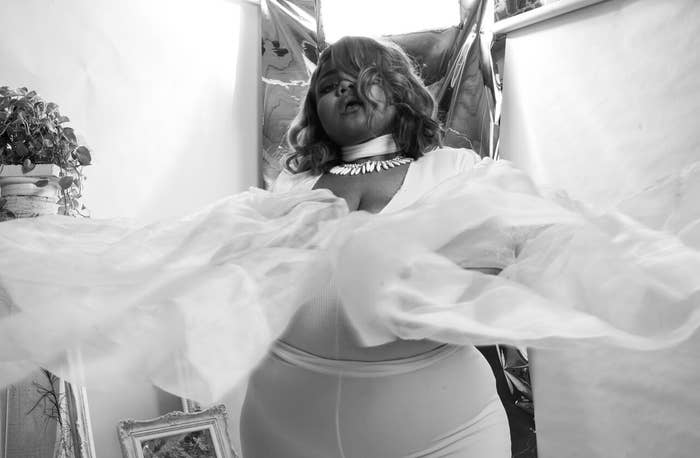 "Throughout my whole life I have always been counted out whether that was from men, friends and the music industry. I felt like people always looked past me and undermined my potential, often questioning how I looked and whether I was marketable."
LU's words about her experience in the music industry will be all too familiar for many aspiring creatives, no matter what their medium of expression, especially in today's world where it feels like image, follower count and #clout sometimes go further than hardwork and natural talent. LU's powerful debut single is an anthem for all of us who have ever felt overlooked, undermined or underestimated: "'DCMO' (Don't Count Me Out) is my way of reclaiming my power and showing the world that yes, I do belong. There is room for everyone."
While "DCMO" is LU's debut single as an artist, she's not new to the game by any means: she's been hustling for years and even clocked a songwriting credit alongside DVSN's Daniel Daley and Stephen Kozmeniuk for a track on Jennifer Hudson's track "Dangerous" from her third studio album JHUD. Now, luckily for us, she's decided to channel her distinct sound, inventive songwriting and vivacity into her own solo career.
Listen to "DCMO" via Spotify below or on any other streaming music platform.