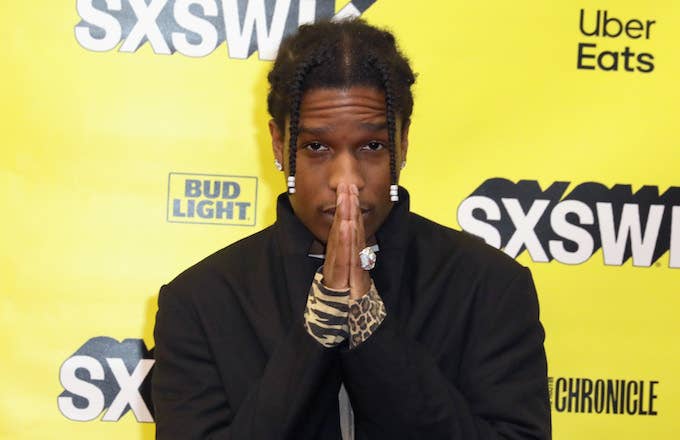 The U.S. Department of State has issued a warning to the Swedish government over the treatment of ASAP Rocky. The Testing artist was arrested earlier this month. 
"There are certainly some facts about the arrest and detention that raise concerns," a spokesperson for the department said in a statement, per Politico. "We expect all governments, including Sweden, to treat American citizens fairly and with respect. We hope to see A$AP Rocky and his colleagues back on tour and reunited with friends and family soon." 
Rocky, along with three other people, were arrested on July 2 on suspicion of assault following his performance at the Smash festival in Stockholm, Sweden. Details regarding his situation continued to trickle out with a report that he was ordered by a Swedish court to be held in pre-trial detention for two weeks, but would face a "lesser assault charge." 
That news was followed by information from ASAP Ferg, who said that Rocky was in solitary confinement without any visitation or call privileges, and was facing up to six years in prison, if convicted. As Flacko awaited his next opportunity to get in front of a judge, TMZ reported that his situation inside an alleged "disease-ridden" facility has been less than ideal.
Rocky has been reportedly sleeping on a yoga mat without a blanket near an inmate who is struggling with mental health. There were also reports of unclean drinking water and food being provided, and Rocky eating one apple every 24 hours over the first five days. 
In an interview with Complex last week, Congressman Adriano Espaillat, U.S. Representative for New York's Thirteenth Congressional District, vowed to "fight until he's brought back home," and now it appears the U.S. government is just as invested in efforts to #freeflacko.