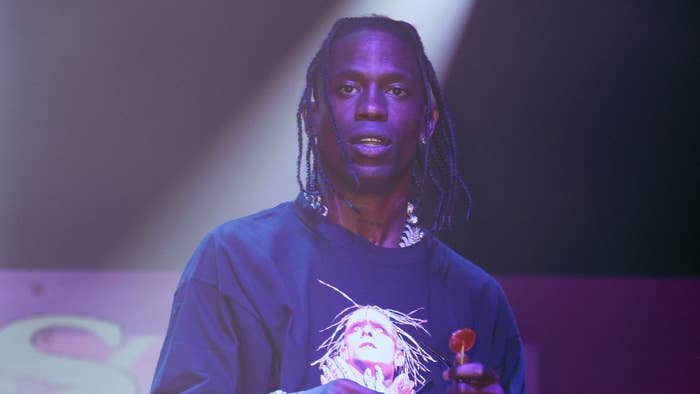 Travis Scott will not let a physical copy of his highly anticipated forthcoming album Utopia fall into the wrong hands.
TMZ obtained photos showing Trav leaving a vinyl record store in Hollywood Thursday with a security guard by his side. The guard can be seen handcuffed to a briefcase that appears to have "Utopia" written on it.
La Flame hung out with the Houston Astros prior to their game against the Chicago Cubs on Monday. He announced that Utopia is "on the way," and currently in the mastering stage.
Scott also shared that he played Utopia for the Astros in the locker room to "get 'em right for the game," which they later won 6-4.
Mike Dean posted a photo on Instagram Thursday, suggesting that he's putting the final touches on Utopia.