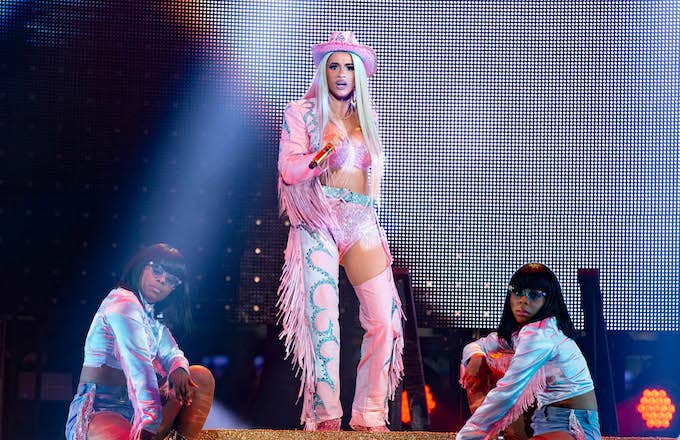 People on social media tried coming for Cardi B following her impassioned speech on Instagram Live where she revealed that she used to drug and rob men when she was a stripper. "I had to go strip, I had to go, 'Oh yeah, you want to f*ck me? Yeah, yeah, yeah, let's go back to this hotel,' and I drugged n***as up, and I robbed them. That's what I used to do." 
Her revelation spawned the hashtag #SurvivingCardiB, a reference to the title of the Lifetime docu-series Surviving R. Kelly, which covered allegations that R. Kelly committed multiple acts of sexual abuse. 
Cardi's confession came as she was facing some criticism following her announcement of plans to write a book. "I am a rapper. I am a bitch that came from the streets that came to the industry," Cardi said. "I wasn't a Disney channel star. I wasn't a nun. I wasn't a saint."
This all led to Cardi saying she was going to take a self-imposed break from Twitter. 
Despite efforts to cancel Cardi, she seemingly remains unfazed.