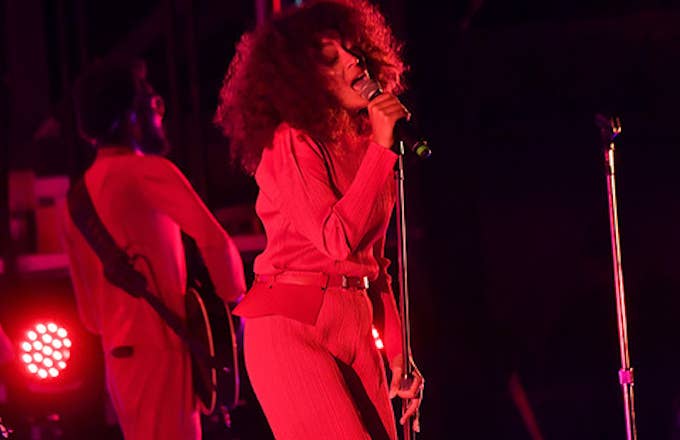 Don't let the 2017 MTV Video Music Awards distract you from the fact that there were some amazing performances that went down at the Afropunk Festival in Brooklyn this weekend. On Saturday, Solange, SZA, and Sampha took the stage at Commodore Barry Park, and needless to say, those in attendance got their life. 
Solange blessed everyone with her performance, which had the same set design as her Panorama Festival set. 
Solange even brought out Sampha to perform "Don't Touch My Hair." 
As expected, Sampha tore it down when he performed earlier in the day.
SZA is no stranger to the Afropunk stage. She looked like a seasoned veteran out there. 
Other notable performances include Anderson.Paak, Kaytranda, Thundercat, Jorja Smith, Kevin Abstract, and many others. Afropunk isn't a slouch when it comes to curating line-ups, so do yourself a favor and make sure you go next year.