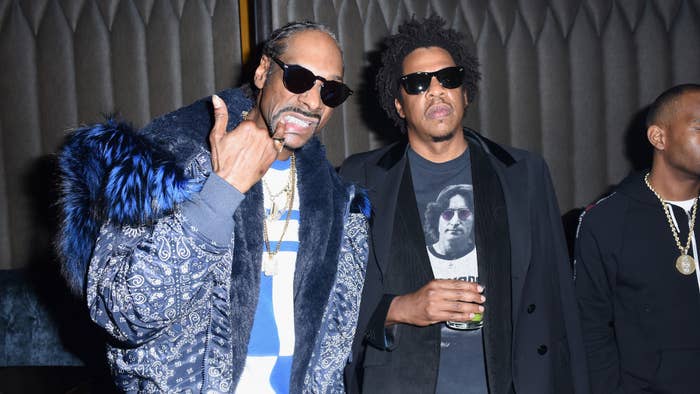 Snoop Dogg believes that if he's going to take on anyone in a Verzuz battle, it would have to be JAY-Z. While discussing possible opponents with Fat Joe on Instagram Saturday, Snoop zeroed in on JAY because his domination of New York is comparable to Snoop's success in Los Angeles.
"Biggie passed away and then Nas had it for a minute," Snoop said. "And then Jay-Z took it and ran with it for numerous amounts of years. And then 50 Cent came and ran with it for numerous amounts of years. This is me looking in from the outside, looking at New York rap. So to me, it's either Snoop or Jay Z. Because he's been the king of New York around the time I was the king of the west."
In wake of the first all-female battle between Erykah Badu and Jill Scott, and the anticipation towards the next installment, which pits Nelly against Ludacris, the level of competition keeps getting higher, as the Swizz Beatz and Timbaland-created series continues to grow in popularity. But should Snoop really be the one who takes on JAY-Z? There could be a legitimate argument that Snoop shouldn't be underestimated.