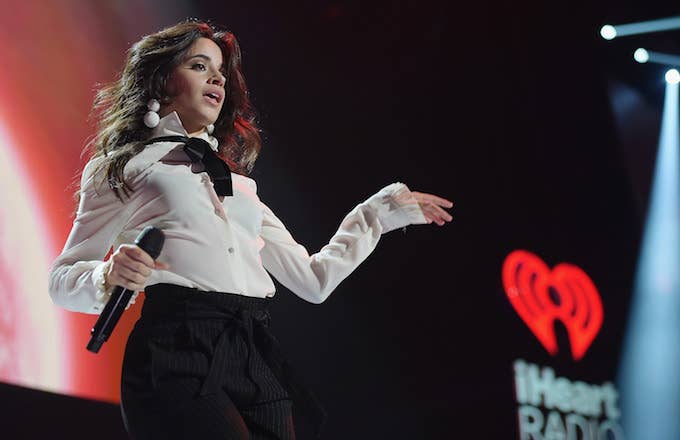 If you thought the world of sports was the only place where you could find out the most random statistics and trivia, Billboard literally said, "Hold my beer." In an article acknowledging Post Malone's "Rockstar" for holding down the No. 1 spot on the Billboard Hot 100 chart for a fourth week, the focus moved onto the surging single, "Havana" by Camila Cabello. The Young Thug-assisted track leapt from No. 7 to No. 2, in its first full week after the release of the official music video. 
"Havana" marks Cabello's highest placement on the Hot 100 as a solo artist or member of Fifth Harmony. Prior to her latest single, the singer's best performance on the chart was No. 4 for "Bad Things" by Machine Gun Kelly and 5H's "Work From Home." 
All the aforementioned facts are not the "hold my beer" moment. Here it is: "Havana" had the second-best performance on the Hot 100 for a song which doubles as the name of a city. Havana is the capital of Cuba, the country Cabello was born. The highest performance on the chart remains Fergie's "London Bridge," which stayed at No. 1 for three weeks in 2006.
Now, with this piece of knowledge, you can go forth, and bring it up to the person closest to you at the bar. It will most likely be met with a blank stare followed by an empty "cool" statement, and a slow head turn back to the nearest TV. You're welcome!