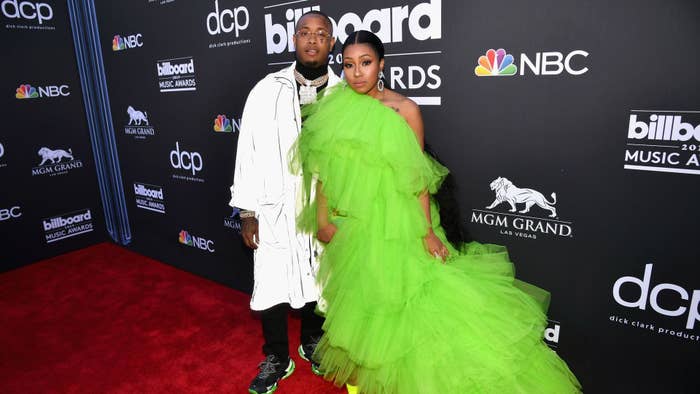 It's been a while since Yung Miami and her former partner Southside have been seen together, and in a recent Instagram comment the producer addressed the status of their relationship.
As pointed out by the Shade Room, the now-deleted comment found Southside responding to a fan asking him to get back together with Yung Miami. 
"Nah I'm good losing people can make u realize 2 things either they made u better or u better without them I wish her da best and I'll always be here for her but I've closed that chapter of my life," Southside wrote in the comment.
Yung Miami and Southside were together as recently as earlier this year and share their 1-year-old daughter Summer, whose second birthday comes in October.
About two weeks ago, Yung Miami wrote in a since-deleted tweet, "I hate a dead beat dad them kids be innocent." In a second tweet, she wrote, "God thank you for my kids!"
She followed that by going to her IG Stories to write, "Deadbeat dads are the real trash of the world. Next are abusers."
Considering the fact that the father to Miami's 8-year-old named Jai was tragically murdered last year, these comments were likely directed at Southside. The two have not been seen together for a while now.