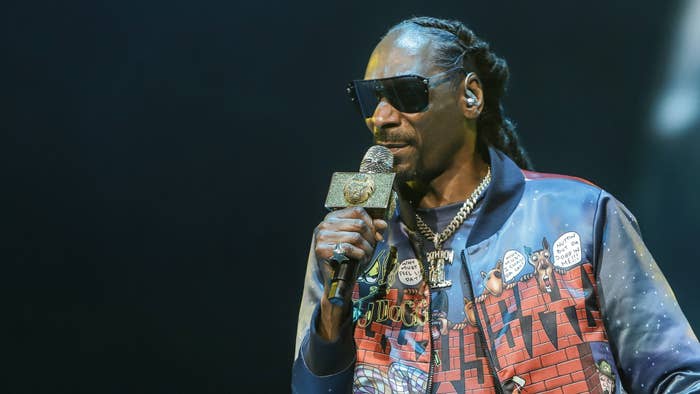 Snoop Dogg echoed current sentiments towards 6ix9ine on Saturday, following the New York rapper's return to public life on Friday. 6ix9ine made his now infamous return by releasing a music video for his new song "Gooba," coupled with a historic Instagram Live session, in which he addressed both his critics and fans. All in all, a whopping two million people tuned in to his Instagram Live at its peak. 
It turns out Snoop wasn't a fan of the event, voicing his disappointment in the way that the media handled the notorious rapper's unprecedented comeback.
"They gotta stop pushing this [rat]," Snoop commented on an Instagram post by Elliott Wilson. "All these media outlets making snitching cool. I'm old school. Fuck 69 and everybody pushing his line right now all New York GZ feel me on this and if you don't fuck u2. @meekmill if you allow sucka shit you a sucka. Love you cuz stay sucka free."
Snoop also referenced Meek Mill, who's been beefing with 6ix9ine since his release. 
"Shit superrrrr trashhhhhhhhhhh .... you gone up a 100 shots. stop turn Durkio and nav back on!" Meek tweeted following the release of 6ix9ine's music video.
Meek also commented under the same post of Elliott's, saying: "Durkio dropped today and he the streets cmon Elliot? Post Durk shit it's 🔥🔥🔥🔥 no post from Durk on a hip hop page but this????? You the og Elliot."