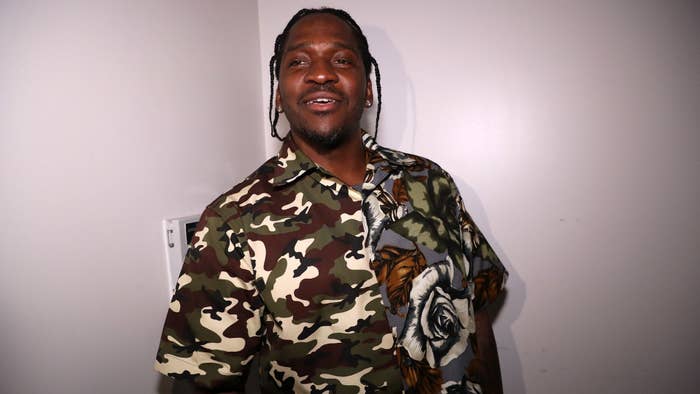 A lot has changed since 2018. We got hit with a global pandemic, TikTok became a new social media phenomenon, and Pusha T (unsurprisingly) got better at rapping.
Push dropped his last studio album, Daytona, three years ago, and it still stands as one of the best albums to come out that year. However, the rapper recently said that he's "so much better now" than he was when then.
Push responded to Tidal EVP Tony Gervino who tweeted about recently listening to one of the standout songs on the 7-track album, "The Games We Play."
"@PUSHA_T chews every corner of this landscape. 'The Games We Play' on @TIDAL," Gervino tweeted, to which Push replied, "First of all, I was listening to this just a second ago…👁 Secondly, I'm so much better now than I was then."
This news should come as no surprise to those who have been listening to the impressive feature verses Pusha T has delivered since the release of Daytona, including a subtle warning shot to rap's top brass on Pop Smoke's posthumous album Faith.
The rapper was also seen in the studio with longtime collaborators The Neptunes, another sign that a new album might be on the horizon.
We might be past the surgical summer of 2018, but whenever Push drops he's sure to put the game on notice.