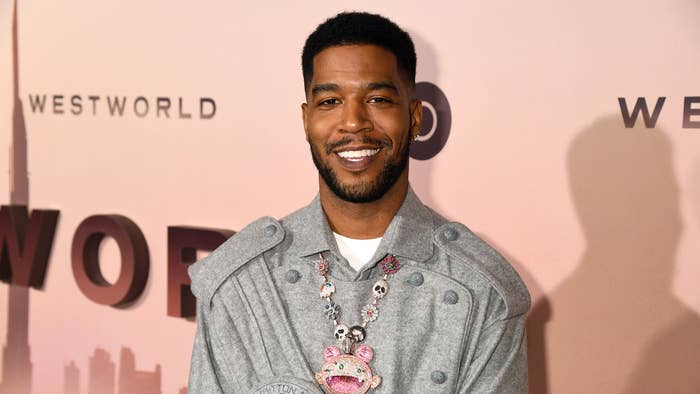 Kid Cudi took to Instagram Live tonight to share a new song that he's been working on with his fans. Joined by friend Jaden Smith, Cudi said that he plans on releasing the song—named "Leader of the Delinquents"—later tonight if the people enjoyed it, which they definitely did.  
Prior to getting on Live, Cudi tweeted for all of his supporters to tune in so that they could share the moment with him. 
This isn't the first time Cudi has blessed his fans with new music on Instagram. Earlier this month, Cudi played a snippet of another new song for his fans on Instagram Live.
We do know that he's been working on his newest project Entergalactic, which he plans to make a twofold experience with an album and accompanying TV series that Black-ish creator Kenya Barris will executive produce. Kenya sat down with theWatch Less podcast and talked about what it was like working with Cudi on the project thus far. "It's the craziest thing in terms of TV," Barris said. "It's the most ambitious thing. It also shows who he is as an artist."
Check out some of his fan's reactions after their first listen of the new song via Instagram Live.
Cudi also promises a lot of "exciting things coming up soon...in the next couple weeks, actually."
For now, check a preview of the song below.