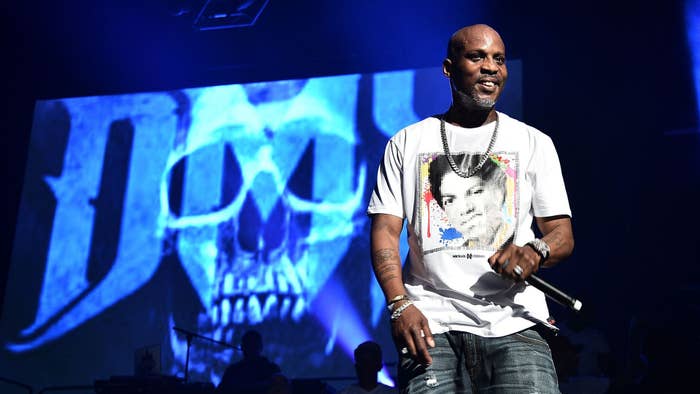 DMX hopped on Instagram Live with Fat Man Scoop recently, where they discussed who they believe are the best lyricists ever.
During their rundown, X questioned why Fat Man Scoop put Lloyd Banks on his list. 
"Lloyd Banks? Lyrical?" X asked. "Quote four bars. Impress me with four bars of his. It shouldn't be hard."
Understandably, Banks didn't take too kindly to X's sentiment, and explained why he thinks DMX made those comments on Twitter.
X clearly caught wind of Banks' response, and admitted that he made a mistake, while also taking a shot at Tony Yayo. "It takes a real n*gga to admit when he's wrong......" he wrote over a screencap of Banks' tweets. "My apologies to loyd banks I was thinking tony yayo when I was asked about banks. I fuck with banks!"
Yayo responded to X's subtle diss on Friday night, getting straight to the point by tweeting: "Dmx a crack head who cares what he think."
X hasn't responded to Yayo yet, if he will at all. You can watch the entire conversation between DMX and Fat Man Scoop down below.