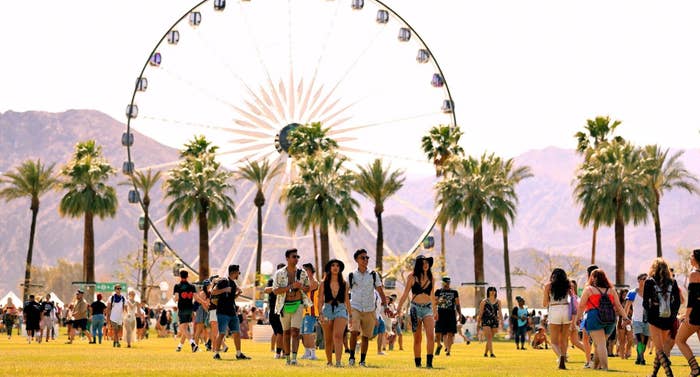 Coachella and Stagecoach music festival revealed on Tuesday that the festivals will be dropping all COVID-related restrictions to attend.
Included in these dropped restrictions is the need to be vaccinated, provide a negative test, or wear masks. Coachella did not make a formal announcement to any of their social media pages, but Stagecoach announced the rule change on Twitter, in accordance with local guidelines.
It was pointed out by CBS News that Coachella updated its safety page with the new guidelines.
"In accordance with local guidelines, there will be no vaccination, testing or masking requirements at Coachella 2022," the guidelines read. "However, the event shall be presented in accordance with applicable public health conditions as of the date of the event and which may change at any time as determined by federal, state or local government agencies or instrumentalities, artists or the promoter; such requirements may include, without limitation, changes to capacity, attendance procedures and entry requirements, such as proof of vaccination and/or negative COVID-19 test, and other protective measures such as requiring attendees to wear face coverings."
Harry Styles, Billie Eilish, Kanye West, and Swedish House Mafia are set to headline Coachella 2022, despite Ye posting and deleting on Instagram that he would not perform unless Eilish apologizes to Travis Scott for what he perceived to be a diss towards him at a show.