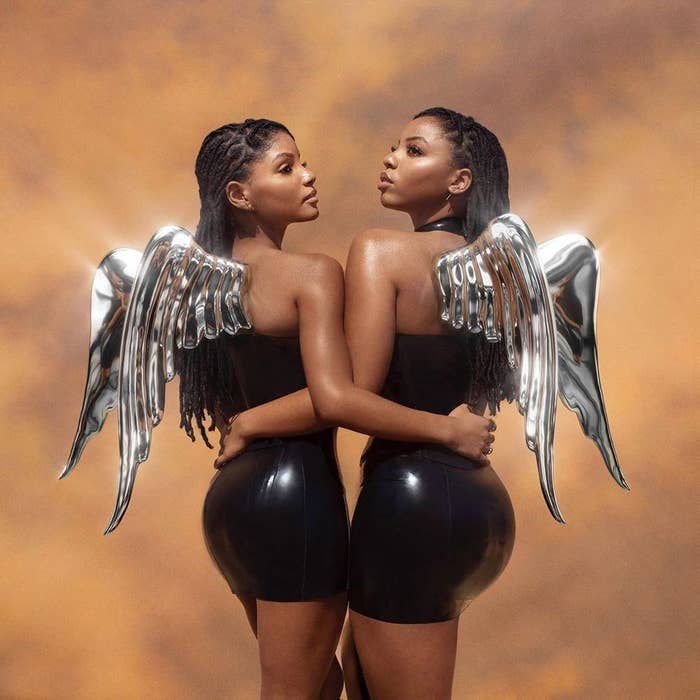 Chloe x Halle have just released their sophomore studio album, Ungodly Hour.
The project, which features Swae Lee and Mike Will Made-It, is the follow-up to their well recieved debut album The Kids Are Alright that they released under Beyoncé's record label Parkwood Entertainment and Columbia Records back in 2018. Ungodly Hour is released under the same labels as well, as the duo continue to scorch the R&B landscape as they carve out their legacy.
Ungodly Hour was initially set to release on June 5, but recognizing the mobilization of people nation-wide in protest against systemic racism, the two decided to push the drop back another week in order to show respect to the movement and keep the focus there.
As the crown jewel of Beyoncé's Parkwood Entertainment, it makes sense the Chloe x Halle are gifted in the art of subduing their listeners with smooth, soothing chords as they string together tales of growth, lust, and love. Their lead single "Do It" dropped back in the middle of May and came with visuals as well.
When talking with Zane Lowe in May about the process of working on Ungodly Hour amidst a nation-wide quarantine,  the grown-ish stars said that the process never stopped.
"There has been blood, sweat and tears into the process of this new album that we have," Halle said. "And we've been trying to release it to just get it out from under us because we just keep creating and songs keep stacking on top of each other. … So of course it has been a process, but for me especially, I feel like I've learned a lot of patience and I've learned to keep the faith because if I do so then things will be okay in the long run."
"What I've been learning as I've been constantly growing every day is that no matter how much I try to plan, it's okay if things don't go my way, and I'm such a control freak and perfectionist," Chloe added.
You can stream Chloe x Halle's sophomore album Ungodly Hour down below.