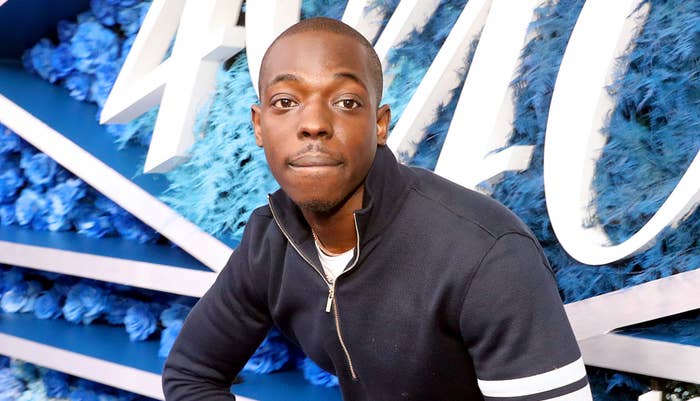 Bobby Shmurda has been out of jail for nearly a year, but he still feels imprisoned at his record label.
The Brooklyn rapper took to Instagram on Thursday to voice his frustration with his contract in a since-deleted post; he is signed to Epic Records and managed by Roc Nation. Bobby claims his deal with Epic has been stopping him from releasing his finished album and more music.
"This is not a cry for help this is a message and understanding for my fans that they stopping my music and prolonging my career I been holding shit down doing everything on my own since I been home it's been ah year now I still feel like I'm in prison 😣🦾🦍🔥💯💯💯 and by the way the album's done ready to live pleaseeeeeeeee I need them to let me gooooooooo!!! #FreeShmurda," Bobby said in the caption for his post.
In the post itself, Bobby wrote there's a "70 year old lady" running his label, referencing 69-year-old Epic Records CEO Sylvia Rhone, and that despite being in jail for six years they kept him signed to continue earning money off him. He said that while he loves Rhone, he feels frustrated she and Epic are not willing to let him go and release his own music.
"No matter what I do I've been sign to them since I was 19 I did six years in jail trying to get off this label before I came home you name one person in the industry a [label] keeps sign in jail for six years?????" he wrote in the post. "Yeah ik ik I made them more millions than they ever gave me!!! Just let me gooo."
Bobby said something similar back in December when he posted and deleted comments alluding to not having any control of his music output. 
"I ain't been in charge of my music since I was 19 years old and I jus turned 27 and honestly idk when shit dropping so don't ask me shit go ask them mf's since they wanna control everything!!!!!!" Bobby wrote a the time.
Bobby released two singles, "Cartier Lens" and "Splash," in October and November of last year.