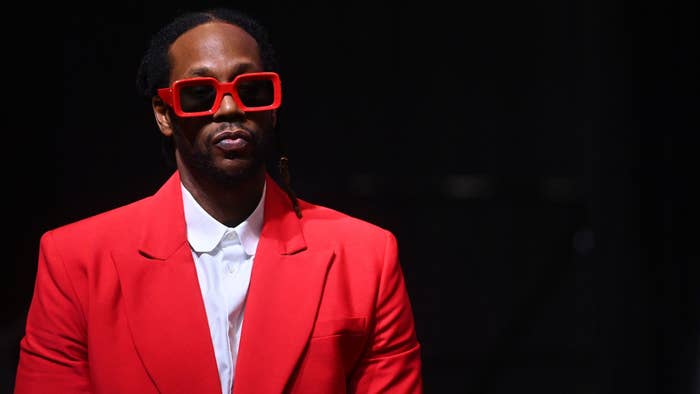 We're nearly a week away from 2 Chainz's seventh studio album, Dope Don't Sell Itself, and ahead of its release the tracklist and features have been revealed via the rapper's official store page. Among the guests on the project are Lil Durk, Lil Baby, Youngboy Never Broke Again, Roddy Ricch, and more.
Chainz shared a picture of himself and album collaborator Lil Durk, teasing what looks to be visuals for their song with Sleepy Rose, "Lost Kings."
2 Chainz recently dropped his single "Pop Music" with Moneybagg Yo and BeatKing, along with some energized visuals to go with the track.
Here's the full tracklist and features for Dope Don't Sell Itself, which is due out Feb. 4: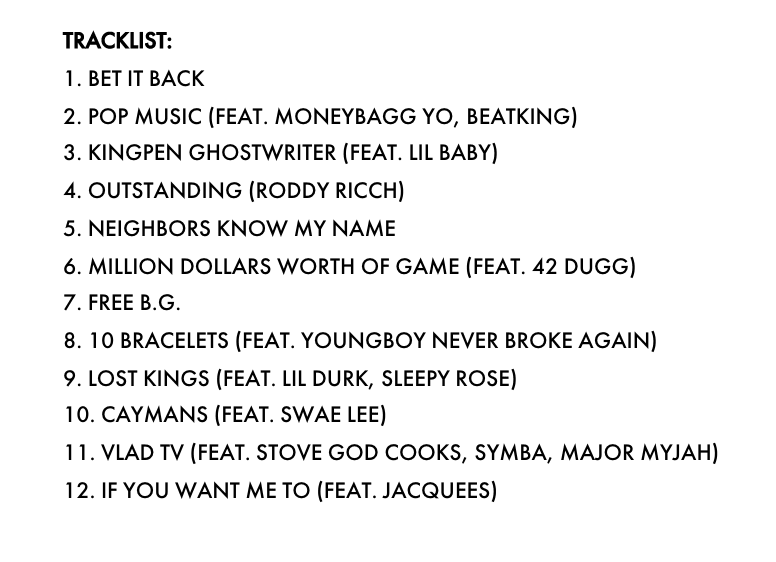 A new Tity Boi album is always an event, and the Atlanta rap staple looks to prove to fans yet again why he's been able to stay in the game for so long. He also has more music on the horizon beyond Dope Don't Sell Itself.
While joining DJ Akademiks for a live episode of the Off the Record podcast, 2 Chainz revealed that he's been in the studio with Lil Wayne working on a sequel to the 2016 album ColleGrove.
"We were in the studio together," the rapper explained. "I think the last time we were in the studio together maybe twice. This time, we've been in the studio together multiple times working on this project. Whether going back in after we've done something or whatever."
Chainz continued, "I feel super excited about this fucking project because it don't sound like nothing I've ever heard before. And doing something like that with Wayne, it's welcoming, it's warming, and it's going to be accepted."
He also said that ColleGrove 2 is "definitely coming out this year" and that Wayne will be featured on every song.
In other news, Chainz was named the head of creative marketing for Krystal restaurants. The position will allow 2 Chainz and his team to spearhead "the creation of multiple new platforms and partnerships, including menus, merchandising and co-branded restaurants in the brand's hometown of Atlanta," a press release said.
"As someone who grew up in the South and understands Krystal's place in culture and community, 2 Chainz is a perfect partner for adding to and amplifying our brand message," Thomas Stager, President of Krystal Restaurants LLC., said "There is an authenticity in this relationship that reflects our own deep pride in and commitment to the brand and our communities, and we know 2 Chainz has his own equally deep personal connections to Krystal. Together, we will bring the feeling and flavor of Krystal to as many new fans as possible."