How the XXXTentacion Documentary 'Look At Me' Was Made
Sabaah Folayan, the director of 'Look At Me: XXXTentacion,' explains how the documentary came to be and how she approached the sensitive subject matter.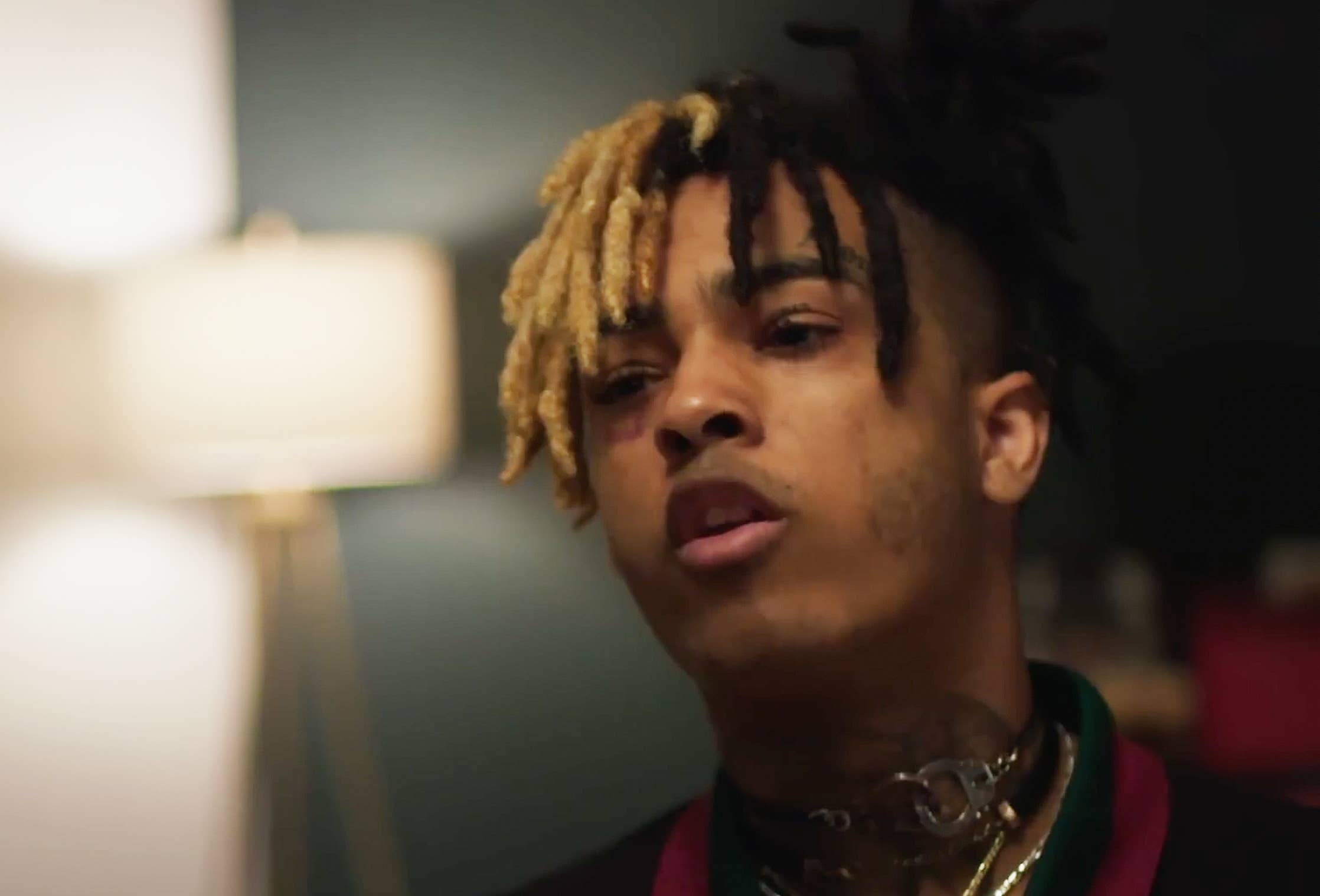 YouTube
Image via YouTube/XXXTentacion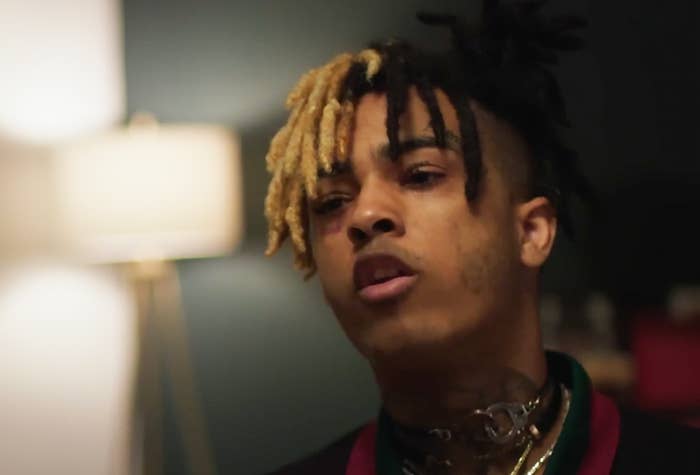 It's been nearly four years since XXXTentacion was fatally shot in Deerfield Beach, Florida on June 18, 2018, and his name still evokes polarizing responses from the music world. His devoted fans are still moved by his genre-bending music and emotional lyrics, which helped them through difficult times. Others grapple with the serious allegations of sexual and domestic violence, including charges of false imprisonment, witness tampering, and aggravated battery.
During his life, XXXTentacion, born Jahseh Onfroy, rarely spoke explicitly about the allegations or his legal case, and his estate has been somewhat guarded about the subject since his passing. But on May 26, Look At Me: XXXTentacion debuted on Hulu, and the Fader Films-produced documentary explores the late rapper's life and death in detail. 
The documentary, which was directed by Sabaah Folayan, isn't your typical cookie-cutter exploration. Folayan is a filmmaker and activist who has a long history with mental health and social justice work. Her debut documentary, Whose Streets?, covered the 2014 protests in Ferguson following the murder of Mike Brown Jr., and she tells Complex that her priority in directing Look At Me was to tell the truth, no matter how it would come across. 
"It was never really my goal to try to change people's minds about him. I didn't set out to recruit new fans for him," she explains. "I set out to model a type of emotional acuity, and emotional bravery that I think that we can all use in situations like this. I set out to show an example of how a conversation could be had. What people think and feel about X by the end of the film is completely their choice." 
The documentary, which was made with involvement from X's estate, features archival footage of intimate interviews with the rapper, his mother Cleopatra Bernard, and close collaborators. It also features a long sit-down conversation with X's ex-girlfriend and domestic violence survivor, Geneva Ayala. The film has undergone several changes since Fader Films began working on it back in 2017, according to reports from Pitchfork and Vulture. Initially, it was directed by Robert Semmer, before stalling and changing hands to Folayan. In addition to the documentary, X's estate will also be releasing a new single with Kanye West called "True Love" this Friday, which is slated to appear on Look At Me: The Album and Kanye's Donda 2. 
Complex spoke with director Sabaah Folayan about the making of Look At Me: XXXTentacion, depicting the truth, and more. The interview, lightly edited for clarity, is below. 
How did you get your start in documentary filmmaking? 

I took the winding path to filmmaking. I was originally pre-med, and from there I transitioned, wanting to be more socially-focused. So I transitioned to nonprofit work. I worked at a nonprofit that did reentry supporting incarcerated people and connecting to communities and doing programs inside of jails and prisons. In my role there, I got to interview 200 of the employees of this organization, many of whom are formerly incarcerated, as well as people inside of their programs throughout jails and prisons in New York.
I went on to work at an organization called the Urban Justice Center, where I was a mental health advocate. In both of those roles, the core of my responsibility was collecting the stories of people who were most impacted. That's when I realized that I had an ability to create and generate trust, and to ask people questions that no one was asking. It's when I realized I could hold and bear witness to the types of stories that seemed really important and were really shedding light on something real and true that was riding underneath the surface of what our society is. 
It was with that understanding that I went to Ferguson after Michael Brown Jr was killed. My original goal was actually to write a public health report to show that police and protestors facing off in this way was going to cause PTSD throughout this community. I had a clipboard and a whole bunch of multiple choice questions that I was going to ask about people's mood swings and appetites. When I got there, there was tear gas everywhere, police everywhere, tanks, rubber bullets. It just wasn't the time and place to be conducting a survey. So that was how my classmate, who then became my cinematographer, and I started filming. Then it was off to the races from there.



"My reputation was for exposing the truth and promoting social justice, and my default is believing survivors. So I said those things, thinking that it might ward them off, and they were also still on board."
How did you transition from working on Whose Streets?, which focused primarily on social justice and police brutality, to a more music-focused documentary like Look At Me? 

I was given the opportunity to interview [for the position of directing the documentary] by a friend of mine who I went to college with and knew what I was about. I went into the interview and I presented my background—the same as I just shared with you—and the estate really responded to it. I didn't know at the time the depth of his mental health diagnoses or the depth of his engagement with the criminal justice system. But I think they felt like I would be the person to be able to be really empathetic about what he was experiencing, because they knew that I had that background. 
On top of that, I was really clear about what my values were and the fact that I was an activist. My reputation was for exposing the truth and promoting social justice, and my default is believing survivors. So I said those things, thinking that it might ward them off, and they were also still on board. So from there, we moved forward. It's a music documentary, but for me, it was an opportunity to have a conversation that I really wanted to have on a platform and in a container that was actually entertaining and engaging, and that could meet people where they were at, rather than it being academic, or some other form.
When you said you had an interview with his estate, are you referring to XXXTentacion's mother, Cleopatra Bernard? 

Yeah. I'm referring to Cleopatra, who runs his estate and has power of attorney. And Solomon, who's a really close collaborator. They're just a group of people that are always around and have been present for those internal conversations. DeAndra, his aunt, is also included.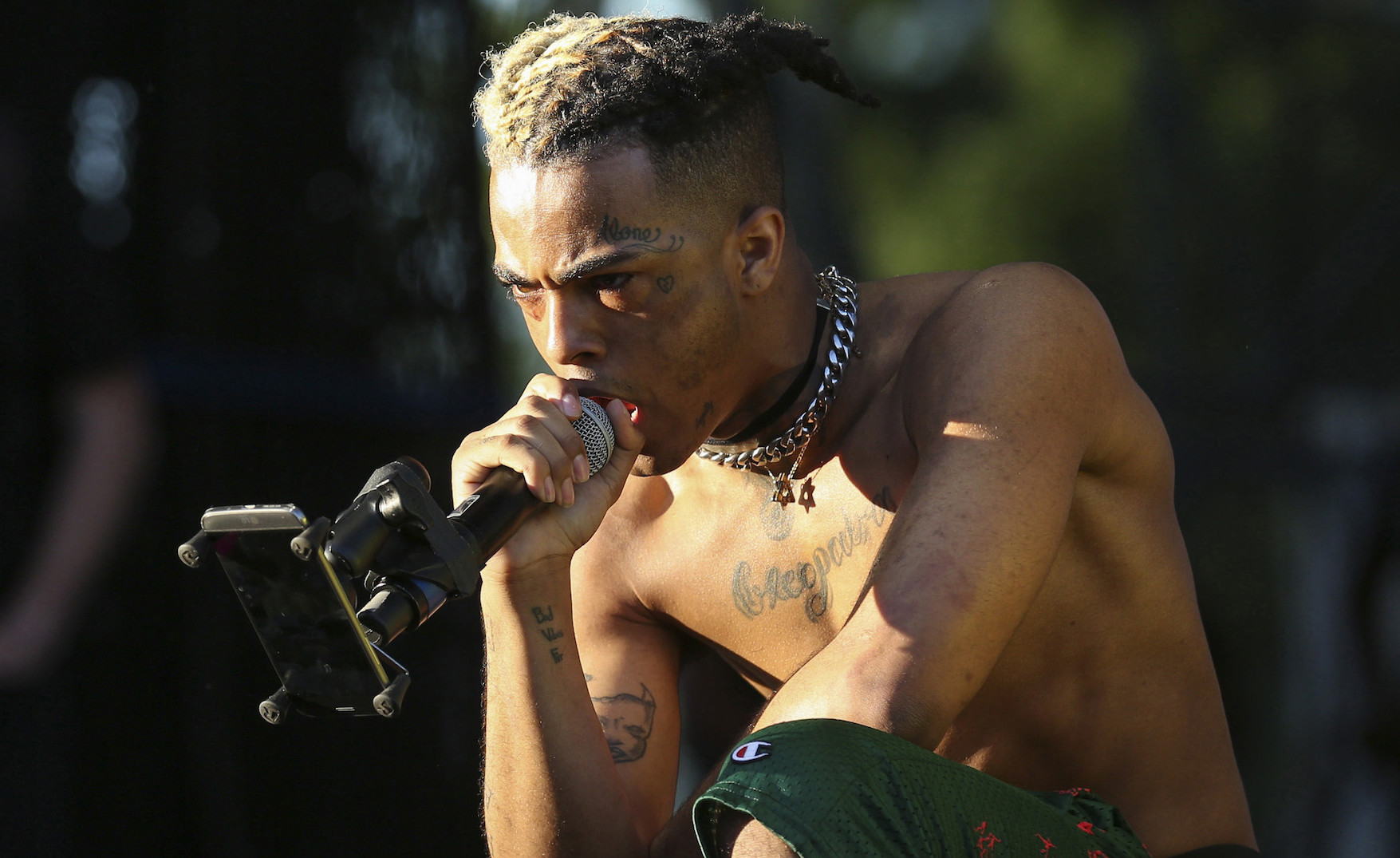 Were you familiar with XXXTentacion in any way before signing on to direct this project? 

I was aware of him as an artist. I knew that he was really well-loved and respected on SoundCloud. I knew that he was an emo rapper. Later, I became aware of his allegations and I distanced myself from his music, until the time that he died. And then I saw the conversation around it, and I felt like something was really missing from all of the perspectives that I was seeing. And so I was aware of him. I wasn't aware of his mental health diagnosis or his criminal record, which are things that really only surfaced during the making of the documentary.
What was the goal for the documentary that was initially communicated to you by his estate?  

The goal was to tell a redemption story. And my response was, "I hope that this is a redemption story, but I can only tell what it is that I see. If that is able to be demonstrated to me, then that's what I will tell." And so, it was sort of a leap of faith in that way.
You mentioned your responsibility to tell the truth. How did you go about finding balance in both truth and the redemption story his estate wanted to tell? 

Well, I think it was really fortunate that the idea that he was in the process of redeeming himself was pretty much universally corroborated by all the people around him. That was something that I was vetting for in the early interviews, to see if I was going to be able to satisfy that, or if we were going to end up severely at odds. But I was going into it genuinely open the entire time, open to the possibility that this might not work, open to the possibility that there might be too big of a conflict of interest, or that I might have to remove myself from the project. I wasn't going to just see it through at any cost. I was only going to see it through in alignment with my own values. It's fortunate and it's also a testament to the better angles of people that we were able to get to this point.
I've met with members of X's estate before, and they are understandably guarded and protective of his legacy. What was the process like getting them, as well as Geneva Ayala, to trust you and open up? 

It took a lot of conversations. Throughout the process, I had to be really articulate and explain to them the intention behind all of the negative that was being put in the film. I had to be really clear that this is in service of the credibility of the film. I think the main argument that I was able to use to get them to be comfortable with some of this stuff is to say, "Look, audiences are very, very, very intelligent. They can tell when you're not being honest with them. They can tell when things are being concealed. And if you want people to believe by the end that he was on the road to redemption, then you have to be honest throughout the film so that they trust the voice of this project." 
They were able to understand that, just from a logical perspective, and I think there was a lot of fear on their behalf. There was a lot of nervousness leading up to the premiere. It definitely was there. And so I think we've all been really happy and really grateful that people are seeing the intention behind it, and that they are resonating with the audience. But it was a big leap of faith on their behalf. It's just a testament to the power of authenticity. I think I was just being completely authentic and honest. I was never promising them that it was going to go perfectly. I was never trying to conceal anything that I felt or thought. It was really a work of transparency and me trying to model the type of transparency that I wanted them to be able to show. 
A lot of his inner circle members appeared in the documentary, but how active were they behind the camera? 

Very active. [Cleo] would see cuts and have feedback. She also helped secure a lot of the archival footage and make those connections with X's peers and fans. She helped to secure access to a lot of the interviews that we got. She was definitely a true executive producer, in addition to being a subject.
What were some of the challenges in creating a documentary like this? 

It was getting out of the way myself, because I was really triggered and really hurt and really angry about the things that X had done. I was also really angry about the fact that, within the music industry and within his fanbase in certain sections of social media, it seemed like nobody cared. Nobody seemed protective enough of Geneva, or disgusted enough by the behavior. Those are feelings that the audience has an opportunity to feel over the course of the film, but what I had to ultimately come to peace with was the fact that those feelings are real and there's more to the story. There's more to the conversation after that feeling of anger and frustration and disappointment at the way in which violence is accepted and celebrated in our society. There's still more to be said and there's more to be felt. So I grew in a certain way over the course of making this film, because it wasn't ultimately about me. It wasn't about my personal, emotional catharsis. It was about letting the public know about a story that had impacted millions of people, and that millions of us had seen and experienced in some way, and could draw some value from understanding at a deeper level.



"I set out to show an example of how a conversation could be had. What people think and feel about X by the end of the film is completely their choice."
You have a background in exploring the difficult topics of gun violence and mental health. But how did you go about approach triggering topics of sexual violence and death in this documentary? 

With an extreme amount of sensitivity, not letting intellectualism be in last place. A lot of it was about really feeling and making sure that my sense of things was really alive and active throughout the process. That was my way of being able to estimate or imagine how an audience is going to feel, because I don't want a single second of gratuitous violence, or recounting of trauma, or pain, or seeing a dead body. I don't want anything on screen that doesn't need to be there, in terms of those things that hurt. But also, I'm not willing to hold back on what needs to be said. And I think I'm only able to find that balance in a really, really visceral way. It's not a heady thing, it's a felt sense.
Cleo told TMZ that this film won't necessarily alter his image in the public eye, but that it will humanize him. Would you agree? How do you think this film ultimately depicts X? 

It was never really my goal to try to change people's minds about him. I didn't set out to recruit new fans for him. I set out to model a type of emotional acuity and emotional bravery that I think that we can all use in situations like this. I set out to show an example of how a conversation could be had. What people think and feel about X by the end of the film is completely their choice. My heart is always with survivors and the fact that the mere mention of his name may be too triggering for them to engage with this. It's not my expectation that this film is going to change that. It's not wrong for people to have that position and that feeling. The fact of the matter is there are millions of young people who were affected by this story, who I felt deserved a careful and responsible reflection on what had happened.
How do you think this doc will affect XXXTentacion's legacy? 

Well, I think it will add the human element to it. One thing that's really important is to note that intimate partner violence is something that's taking place every day across the country and all over the world and there are human beings that are perpetrating it. And so it was really important to me to bring him to Earth a little bit. I think with the lack of knowledge of all the backstory, there's a way in which it gives way to this larger-than-life mythology. So I think that he'll be more real moving forward and he'll be better understood. I'm not totally positive, though. That'll be up to the fans. The question of his legacy was not necessarily at the forefront of my mind as I was making this film.