2018 was a banner year for Cordae Dunston, better known to hip-hop fans as YBN Cordae. Decked out in a gray Puma tracksuit with a few wardrobe changes sprinkled in-between, the 21-year-old rapper recently sat down with Complex to talk about reinventing himself and making even bigger moves in the future.

Having released the 23-track project YBN: The Mixtape in September with his gamer-turned-rap-crew buddies YBN, Cordae took the opportunity to shape his sound as a soloist. On the album, which was widely well-received, Cordae lends his quiet persona and hard-hitting vocals to stand-out tracks like "Make Me Feel" and "Target"; both sonically distinct from the efforts of rapmates Nahmir and Almighty Jay.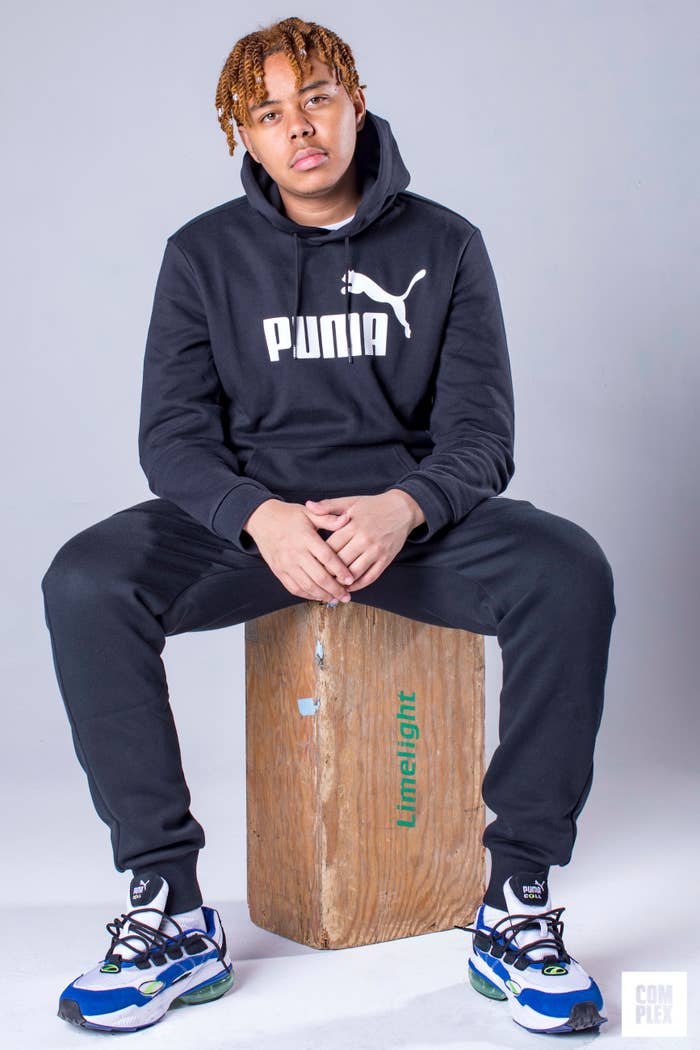 Dunston, who reveals that he used to spit under the name Entendre, explains, "Cordae is like my government name. I was like, just be myself. What's a better name than the name my mom gave me, or my pops gave me? So reinvention was like everything."

The rising star goes on to share that his reinvention involved more than a stage name change. The full process included a hairstyle reboot, throwing up a vision board, and writing down his goals. For Cordae, taking his rap career to the next level is top-of-mind. He discusses his upcoming projects as creative expression of all the experiences he has gone through, and is still going through.

"Hopefully, somebody who's hearing my music, it's relatable to them, and it strikes a cord with them," Cordae shares candidly, sporting the Puma Cell Venom runners in the all-new White/Surf The Web colorway.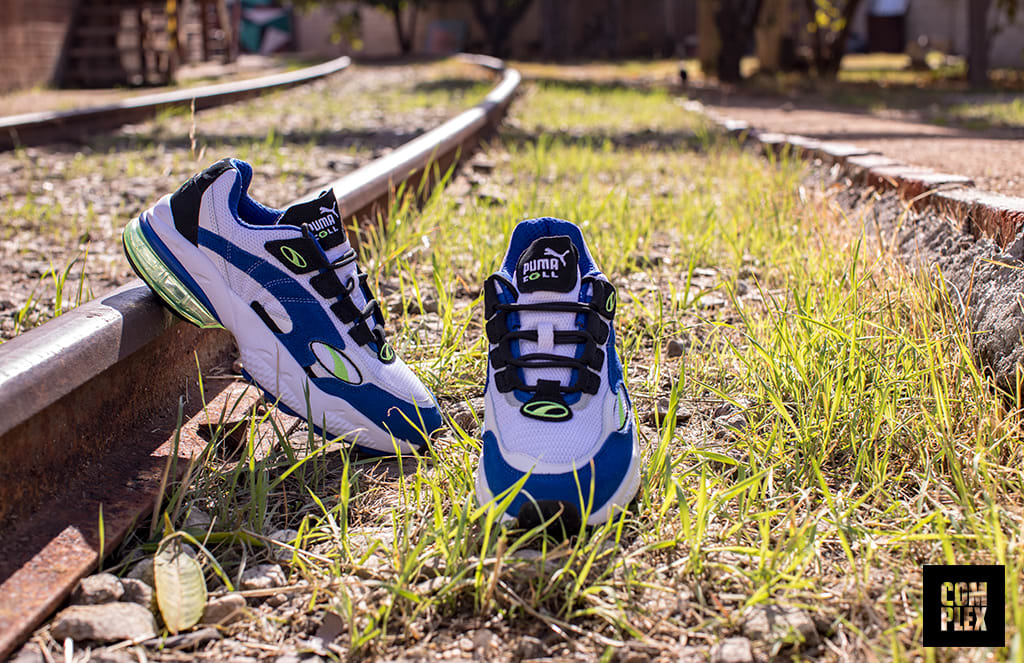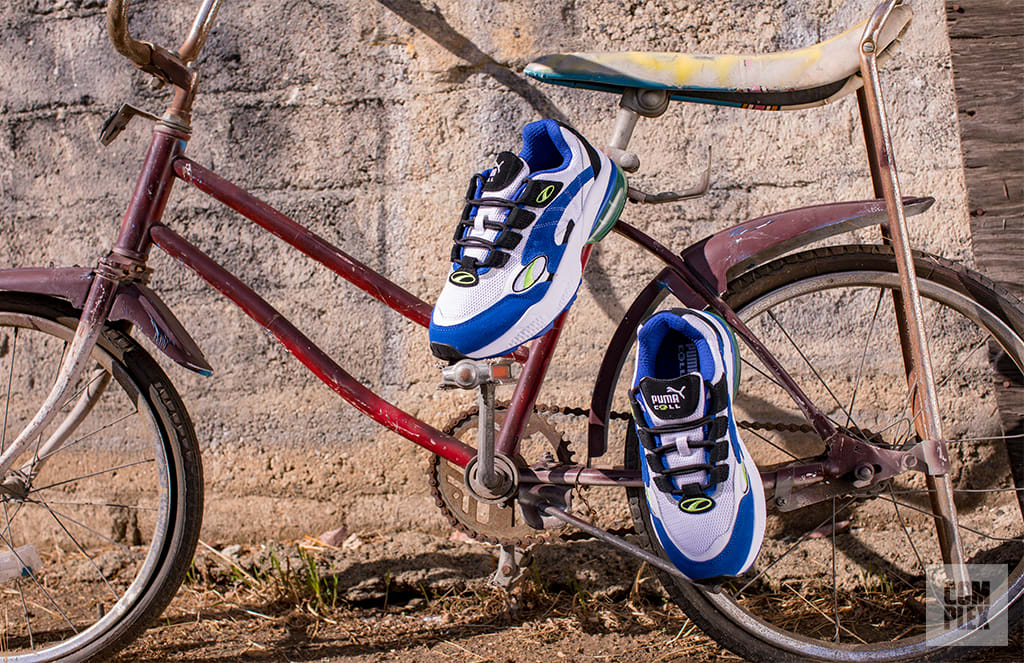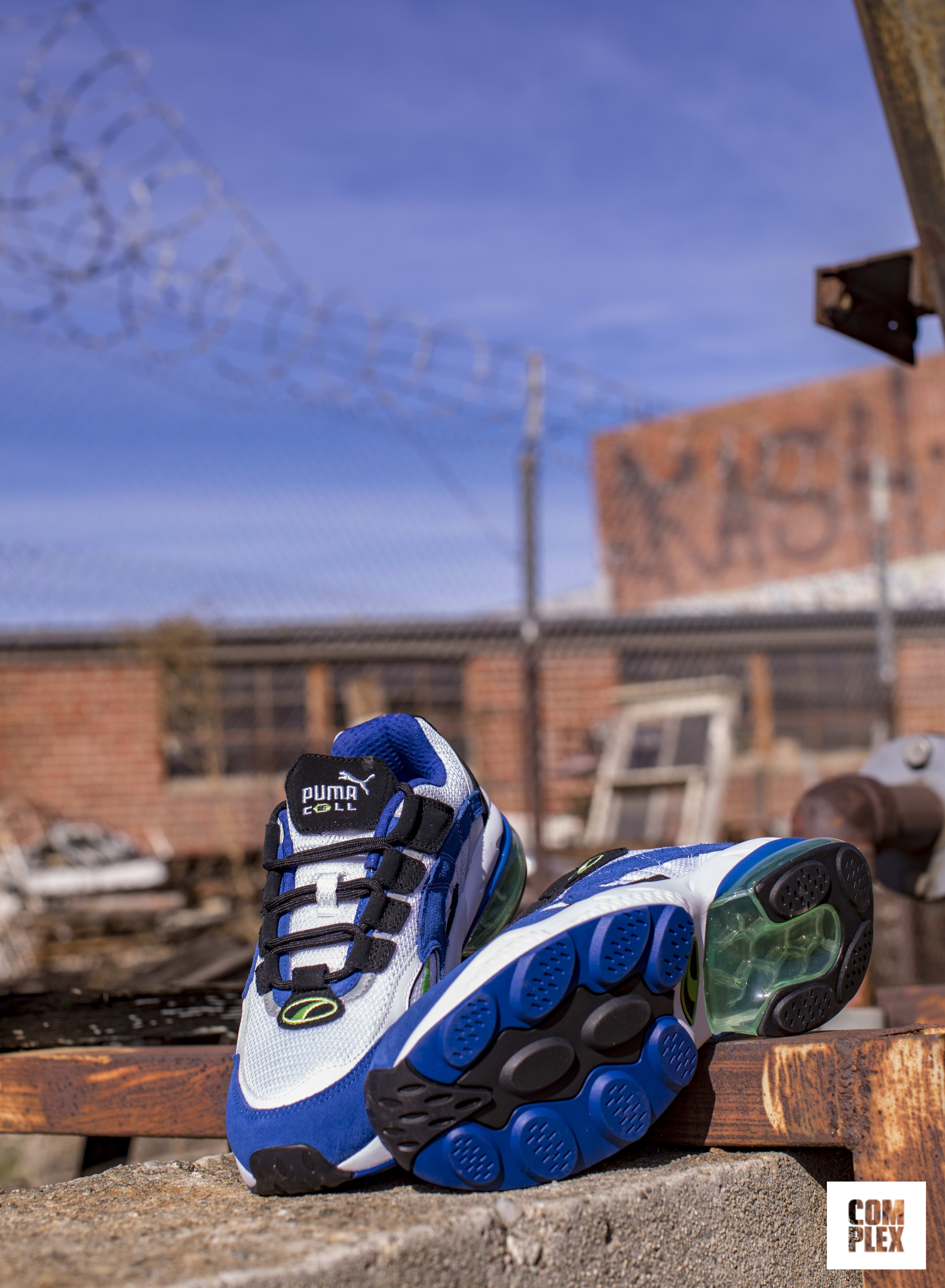 Like Dunston, the kicks also represent a reinvention; a remake of the original 1998 colorway, updated with Cell technology in the midsole and heel for extra cushioning.
Hear more about Cordae's journey in the video above, and be sure to pick up a pair of the Puma Cell Venom shoes today.