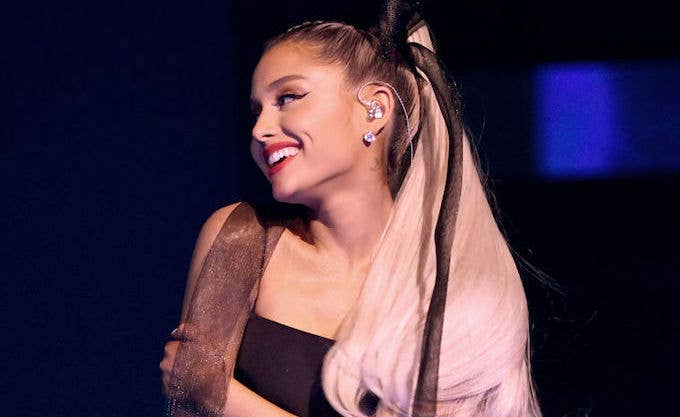 If you're Ariana Grande, being single on Valentine's Day after releasing a series of breakup anthems is the perfect opportunity to make a little money. 
The 25-year-old singer released a collection of limited edition V Day merchandise on Thursday in celebration of her latest album Thank U, Next.
Grande announced the collection on her Instagram by photographing several Mean Girls-inspired burn books, filled with custom candy hearts. The packaging encasing one of the sweet treats has the name of her song "Break Up With Your Girlfriend, I'm Bored," written across the front. Additionally, the singer is also selling heart-shaped pillows, shot glasses decorated with the name of her latest album, pink cropped crew-necks, oversized sweatshirts, snap-backs, digital albums, socks and more. 
The singer began teasing the release of her album/Valentine's Day merch on Twitter, in which she shows off the branded design featured on many of the collection's garments. 
The album has led to so much hysteria that a group of super stans started a #Boycott7Rings campaign to relocate streams away from the singer's latest single, and hopefully propel "Break Up With Your Girlfriend, I'm Bored," to the coveted No. 1 spot on the Billboard Hot 100.
Prices range between $12-55 and are available for purchase here.