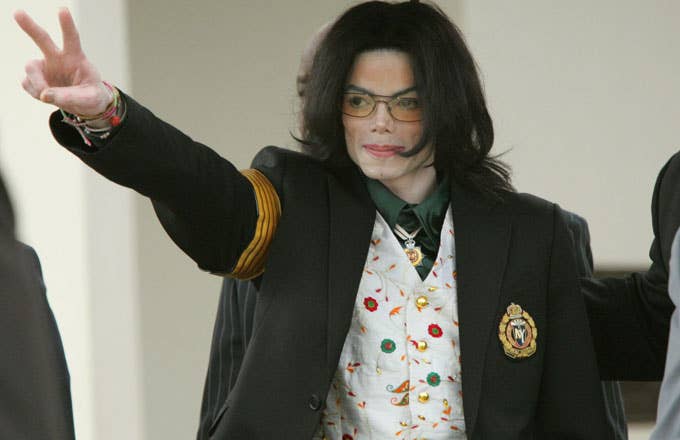 In addition to the $100 million lawsuit they're already facing from Michael Jackson's estate, HBO is now being threatened with litigation from a man named Brett Barnes, who says that set-to-air documentary Leaving Neverlandinaccurately represents the relationship he had with the deceased King of Pop.
Barnes contends that the documentary insinuates that he was sexually abused by Jackson. His argument is based around footage showing him and MJ together while the latter was touring. Wade Robson, the alleged abuse victim the film focuses on, claims that Barnes "replaced him."
Barnes has reportedly hired a lawyer and threatened HBO with a lawsuit. He contends that the film portrays him in a false light and that it will also subject him to "hatred, contempt and ridicule." In addition to retweeting a few statements that attempt to cast doubt on Robson's allegations, Barnes also wrote the following shortly after the doc premiered at Sundance in January:
Barnes previously testified at Jackson's criminal trial back in 2005, where he denied that he was ever sexually abused by Jackson.
The film does air Barnes' written denial on-screen, though it only appears for a few seconds. According to TMZ, Barnes' legal reps don't think that this is sufficient to "cure such a despicable allegation." He reportedly wants nothing to do with the movie and wants all references to him to be removed. HBO has reportedly denied those requests.
Leaving Neverland is set to be broadcast on the network on Sunday and Monday nights.