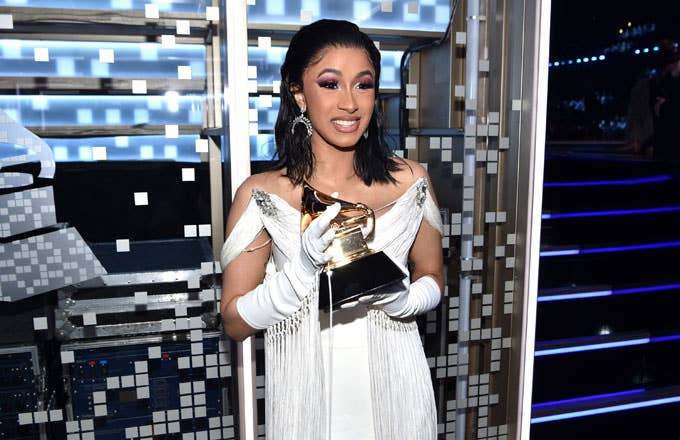 Cardi B is making what's been thoroughly and predictably referred to as a money move by filing paperwork to trademark her "okurrr" catchphrase. She did so with the United States Patent and Trademark Office, and outlined that it was for "paper goods, namely paper cups and posters," per The Blast.
In addition to those items she also has plans to pop that phrase onto "clothing, namely, T-shirts, sweatshirts, hooded sweatshirts, pants, shorts, jackets, footwear, headgear, namely hats and caps, blouses, bodysuits, dresses, jumpsuits, leggings, shirts, sweaters, undergarments," according to Page Six.
The trademarks were put in for "Okurrr" with both two and three R's, the former of which was taken as a precaution...so don't get fooled by counterfitters writing it with four or more.
Previously she described that phrase as the sound made by a "cold pigeon in New York City" when she was on The Tonight Show. Here, check it out thanks to the wonder of embedding: