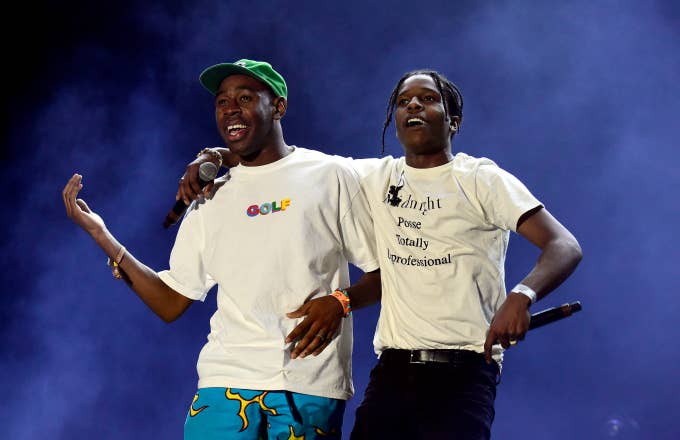 Tyler, the Creator has sworn off Sweden.
On Monday, the IGOR artist took to social media where he announced that he won't be returning to the Scandinavian country. 
Shortly after Tyler sent out the tweet, Schoolboy Q also said that he would be boycotting the country.
Tyler and Schoolboy's sentiments arrive shortly after their friend and collaborator ASAP Rocky's recent incarceration. During a trip to Sweden, Rocky and his crew were involved in an altercation with some bothersome fans. The incident led to Rocky and two associates being arrested by Stockholm authorities.
According to reports, Rocky is facing up to six years behind bars for his hand in the assault. Prior to charges being filed, Rocky was held in confinement and denied bail because his status as a rapper made him a flight risk. 
Tyler's tweets also follow the latest development in Rocky's case. Per a Swedish outlet, the Supreme Court rejected Rocky's appeal for bail. Rocky's lawyers argued that the incarceration would hinder the rapper's career, claiming he's already lost close to $1 million since being detained.
Rocky's legal team also feels like more cancelations will "spell the end of his career." Despite this, the court refused to grant the rapper bail. The report goes on to explain Rocky is not allowed to use his cell phone, but he can use receive written letters and use the phones provided by the prison.