Tory Lanez Responds to Claims He Staged Video Allegedly Showing Colorism (UPDATE)
The artist insists his actions were pure in intention.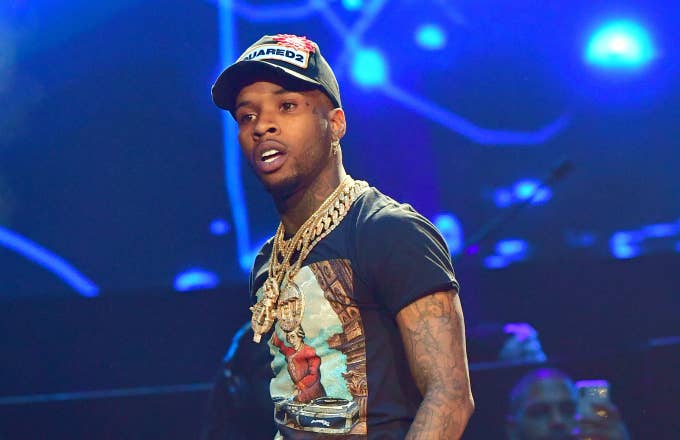 Getty
Image via Getty/Prince Williams/Wireimage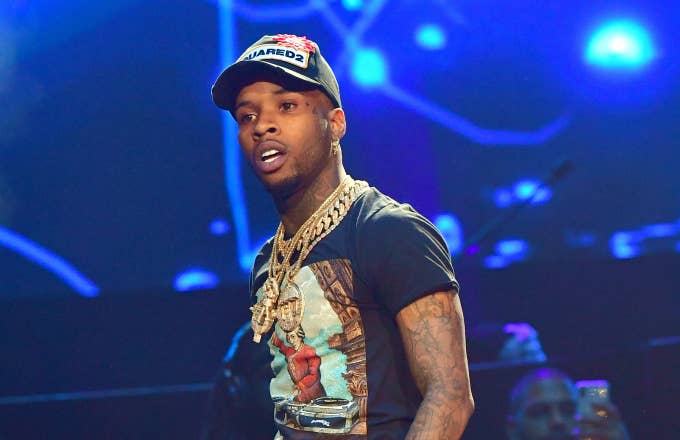 UPDATED 6/18, 11:05 a.m. ET: One member of the directing duo behind the Tory Lanez video in question, Capone of Capone x Guise, says the story of colorism is BS. TMZ relays the claim that the directors' "team has zero problems with featuring dark-skinned women on camera." Capone says he would "never allow something as disgusting as what Tory Lanez is portraying" and that the majority of folks on the set came from Lanez's camp.
"Further proof, according to Capone," TMZ writes, "is that he and Guise are heavily involved in the Afrobeats scene, and the majority of their work features dark-skinned women."
See original story below
Tory Lanez refutes claims that he staged a recent video where he defends a darker skinned model from colorism.
On his Instagram Stories, the artist insists his actions were pure in intention and not a ploy to market his music.
"This is the one and only time ima address this," Lanez's post began. "I went out of my way to bring awareness to an important topic of discussion that never gets addressed. The internet has a funny way of tryna make light of truthful shit. IF it was a publicity stunt why would I be doing it for someone elses music video?" He then went on to say that he did not request the clip for his own gain, rather a person on set sent him the footage. 
"Mind y'all this video happened 3 months ago and a behind the scenes camera man DM'd it to me the other day," Lanez continued. "All parties involved know what happened in the 30 minutes that I was at the shoot."
Last week, Lanez shared a video where a music video director appeared to instruct a darker-skinned model to move out of the frame with him and be replaced by a lighter-skinned woman.
In response, Lanez elected to have the darker model return and finish the shoot. Once the video went viral, the models involved began to claim that Tory orchestrated the incident.
"Where's the scene then if Tory wanted me so bad," the model who was switched out, Sultry Shen, stated. "The director is the best director I know. Fake news.
This lead Lanez to take to social media for the post that appeared on Monday.