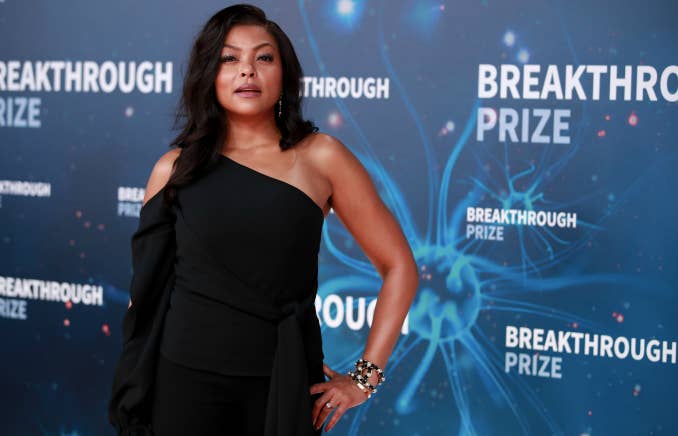 As exemplified by every facet of his career, 50 Cent thrives off competition. Yet, the way he handles his competitive nature doesn't sit well with Taraji P. Henson. 
50 Cent has taken it upon himself to pit Power against Empire. This has resulted in numerous trolls some of which are aimed at Henson. As pointed out by HotNewHipHop, Henson made an appearance on T.I.'s Expeditiously podcast where the two talked bout Fif's antics. Henson made it clear that she thinks 50's negativity is detrimental when aimed at another show with a predominately black cast and crew.
"Our show has nothing to do with his show, we're talking two different subject matters," Henson said. "Then again 50, do you know what the fuck I had to do to get here? Why tear down another black person? For 'competition?' There are a million other shows you can compete with. And to do that publically, it's embarrassing."
It's doubtful that Henson's comments will change his approach to business. 50's feud with Henson regarding their respective shows dates all the way back to at least 2015, when 50 called out Empire for copying Power's marketing campaign.
"POWER Season 2 is unbelievably good trust me. I have the best writers and show runner. I like Terrence Howard and Taraji Henson. I don't like that they would copy the marketing," 50 wrote in a since-deleted post on Instagram.
Henson replied on Twitter, "I pay attention to $'s NOT cents."
Speaking with The Wrap, Henson changed her tone a bit, saying, "50 Cent is a comedian. He loves to push buttons. He's a funny guy. I never took offense to it. If anything, I thought he was trying to jab at [Howard]. He's jealous of his looks."
50 hasn't been shy about dissing Empire and continued to send repeated shots over the years. Meanwhile, the cast of Powermade their own statement on the comparisons between the shows, saying they're different and not the same.
"There is no comparison, really," said Naturi Naughton, who plays Ghost's wife Tasha St. Patrick. "I feel like the community, it could be the urban community, it could be Hollywood, trying to loop us all in together because there's a black lead, there's a black female wife who is like the boss, Tasha and Cookie [Taraji P. Henson]. We're not all the same. And if you watch Power, you'll know we're not the same. I actually think that they've outgrown that facade."