On Wednesday, the music world was hit with another blow when TMZ reported that Pop Smoke had been killed. 
Law enforcement sources tell TMZ that two men wearing hoodies and masks broke into Pop Smoke's house in Hidden Hills, Hollywood, California around 4:30 a.m. The suspects reportedly fired multiple shots before fleeing on foot. These bullets struck and critically injured Pop Smoke. Emergency responders rushed the rapper to Cedars-Sinai Medical Center where he was pronounced dead. 
Pop Smoke caught the world's attention with his 2019 hit, "Welcome To The Party." Pop's New York take on drill music excited listeners making his Meet The Woo mixtape an instant success. Smoke's bubbling stardom led to praise from his peers and songs with top tier artists like Nicki Minaj and Travis Scott. His buzz also set the stage for his Meet The Woo 2 project which was released on Feb. 7. 
The tragic end to the 20-year-old's promising life and career has shocked other entertainers. As a result, they've taken to social media to express their grief.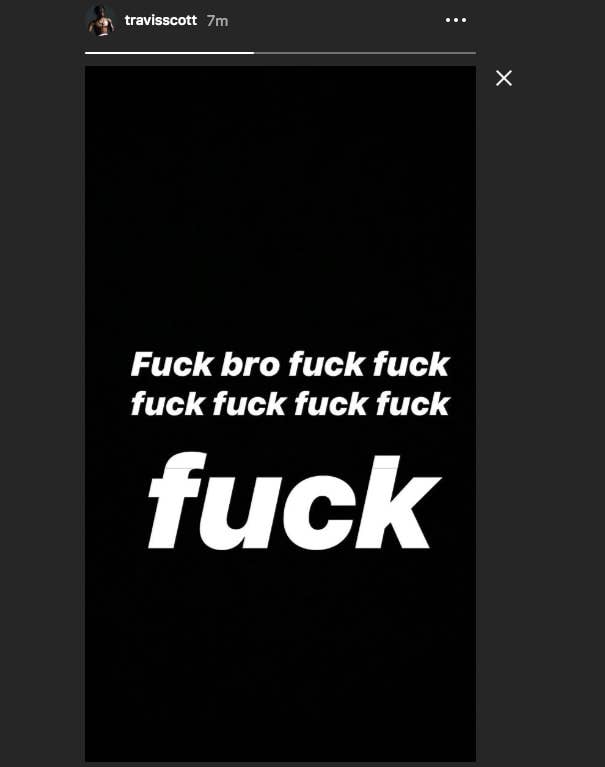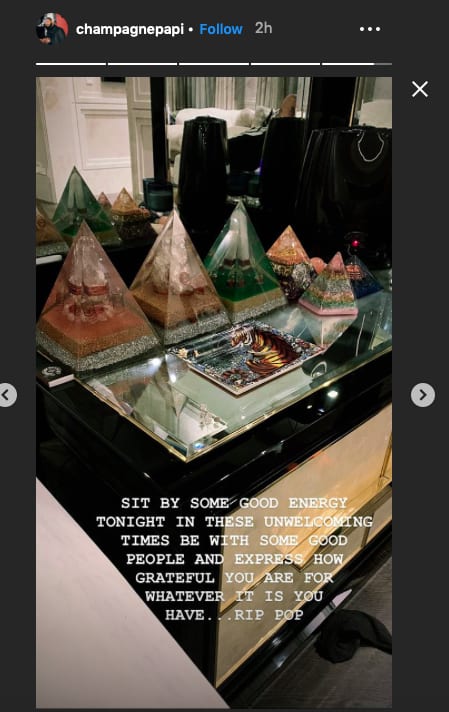 Kehlani says she accidentally deleted her initial tweet, which proclaimed, "Pop Smoke was 20 years oldddddd... and so fuckin nice.... and talented!!!!!! i am sooooo SORRY!!!! this so sad... wow wow... what is happening.. fuckin wow." She followed that up with:
Lakeith Stanfield captioned a now-deleted Instagram post, "Sad. Y'all need to get your jealousy together and stop working full time for the KKK and Satan for petty jewels. Quick as hell to kill your brother. This kind of shit makes me want to get rid of all shiny objects and focus on self work. Fuckin Shame. Do better."
Some artists elected not to make a post. Instead, they decided to leave comments or Instagram Stories updates that detailed their emotions. Saweetie left a comforting message under her boyfriend Quavo's Instagram post, writing, "You was a real one with him baby i know you're hurt love you. 
"Dat Shit Crazy Grang," Blocboy JB wrote.
Several artists echoed Blocboy's sentiments. Drill producer Young Chop commented "Wtf" when Akademiks shares the news via Instagram. Lil Tay, age 12, wrote, "Please don't be true."
Ski Mask the Slump God wrote "Rest In Peace to @realpopsmoke" on his Instagram Stories. 
Under Ludacris' post, entertainers were venting their disappointment in the senseless act of violence. "After all these horrific deaths we've seen in the past few months and we are still killing each other? Smh RIP smoke," comedian Michael Blackson commented. Don Cannon followed this by saying, "Man. Shit gotta stop."
Additionally, celebrities rallied together in The Shade Room's comments section. Kash Doll and Ben Baller were saddened by the news. "Awh man! He was just getting started this is so sad," Kash wrote. Ben added, "So young. So much life ahead of him. This year is crazy as hell already and it ain't even March. RIP."
As for Reginae Carter and comedian HaHa Davis, they urged their friends and followers to move with caution. "Praying for these rappers & successful men, period! The hate be so real!!" Carter wrote. Davis condemned the shooters' actions, saying, "This a wicked wicked world GOD give us peace some how." 
Funk Flex honored Pop Smoke by playing his music while people in Brooklyn gathered to remember the rapper.