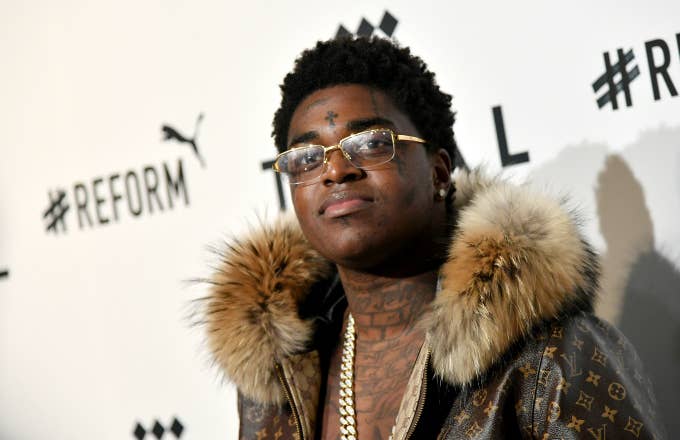 Kodak Black was reportedly involved in a prison fight on Tuesday that left a guard hospitalized, Miami's local ABC-affiliate reports. 
The altercation allegedly began with two inmates housed at the Federal Detention Center. It's unclear if Kodak was one of the initial participants or if he joined the fight after it started. The incident sent a responding guard to the hospital, where he is being treated for undisclosed injuries. 
Kodak is currently being housed in the detention center after pleading guilty to federal weapons charges in Aug. The prosecution claims that a gun that was registered to Black was found to be at the scene of a March shooting in Pompano Beach, Florida. He also admitted to falsifying federal documentsurchase the three firearms from a Miami-area gun shop on two different occasions. The fight occurred just weeks before he finds out his fate in relation to these crimes, as the rapper is scheduled to be sentenced on Nov. 13. 
Black was initially arrested in May, just hours before he took the stage at Rolling Loud in Miami Gardens. He initially said he was innocent, but entered a guilty plea during a hearing in Miami court in August. He's looking at a maximum sentence of 10 years in prison for the fraudulent documents.