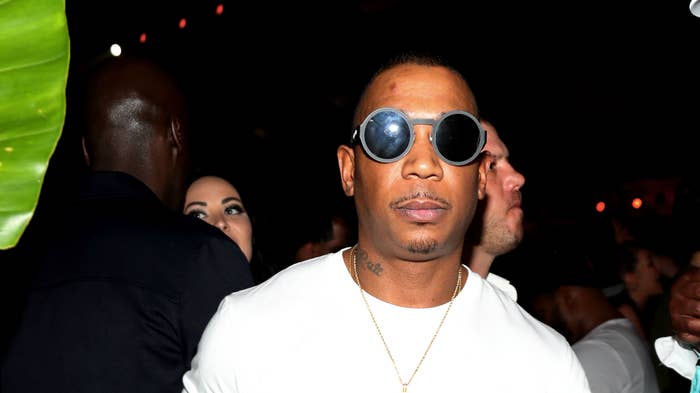 Since the FYRE Festival blunder, Ja Rule has become the target of trolls. But instead of just rolling with the punches, Rule has finally started to throw some jabs of his own.
Ja Rule was just trying to enjoy his Saturday when he started to get trolled. Somehow Twitter users turned Rule's appreciation for the XFL into fuel for their FYRE Festival jokes. 
Naturally, this annoyed the rapper. Rule decided to end any future FYRE Festival jokes by clapping back at these trolls.
"Let me let all you fucking clowns know something it's all cool wit the Fyre jokes but there ain't no fucking sucker over here," Rule tweeted at one troll before going on the offensive against another user.
"Watch your mouth before you get parked punk," Rule wrote. "keep playing with me I'm a get to slapping earth wind and FYRE out you clowns!!!"
In November 2019, a judge legally cleared Ja Rule of any wrongdoing regarding the FYRE Festival. As a result, the rapper was able to evade being roped into a $100 million lawsuit. Rule's lawyers described the verdict as "nothing short of a total vindication." 
"In July, the Court dismissed all Fyre Festival claims against Mr. Atkins," Rule's lawyer, Ryan Hayden Smith, said. "After this loss, plaintiffs' law firm Geragos & Geragos appealed that decision. Today, the Court denied their appeal. This ruling is nothing short of a total vindication of Mr. Atkins."