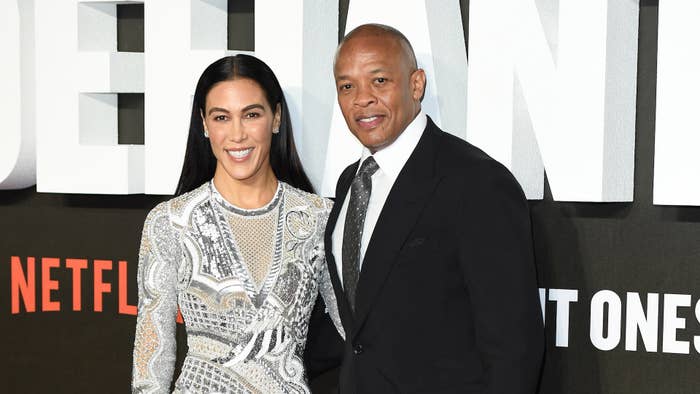 The pair got married in May 1996. They have two children together, a 19-year-old daughter Truly and a 23-year-old son Truice. Prior to their marriage, Nicole was married to former NBA point guard, Sedale Threatt. She also works as a lawyer and is represented in the divorce by celebrity attorney, Samantha Spector.
Since their wedding, Dr. Dre has not only continued his successful career as a music producer, but he has also ventured into the world of technology. Dre and record executive, Jimmy Iovine, worked together to create Beats Electronics. The brand is best known for its audio products along with creating a service that helped pioneer streaming platforms.
Iovine and Dr. Dre sold Beats to Apple for $3 billion. Dre's net worth is now estimated to be $800 million by Forbes. Dre and Nicole did not sign a prenuptial agreement. She is reportedly seeking spousal support.