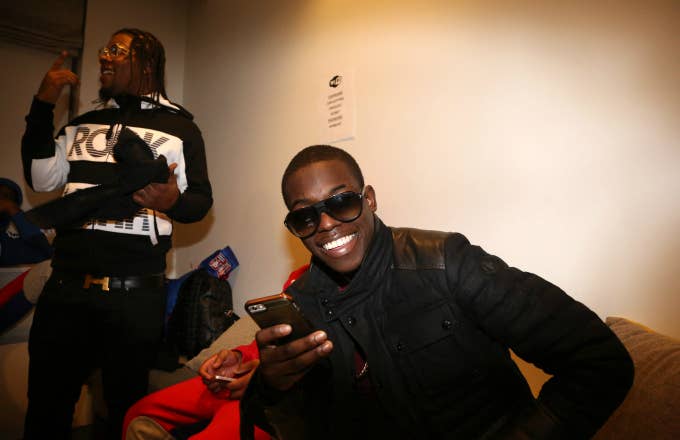 Bobby Shmurda is apparently "in great spirits" and will be coming home in around 22 months, according to his mother. After she paid her son a visist she decided to update fans on how the rapper is doing. Shmurda was sentenced in Sept. 2016 on weapons and conspiracy charges.
On Sunday (Jan. 27), Momma Shmurda took to IG with a picture of her visiting her son. Under the post, she captioned "Great visit with my stinky.....the countdown continues 22 months to go."
The rapper was initially arrest in Dec. 2014. His breakout single "Hot N***a" and its ensuing viral dance craze garnered Bobby praise. This potential created anticipation for the release of his major label debut that has not subsided by his years in prison. As a result, his mother concluded the news of his release with a message from Bobby to his fans.
"Chewy is in great spirits he sends his Love and he can not wait to be back to work," the caption reads.
Despite being in jail, Shmurda was recently featured on 6ix9ine's DUMMY BOY track "STOOPID."