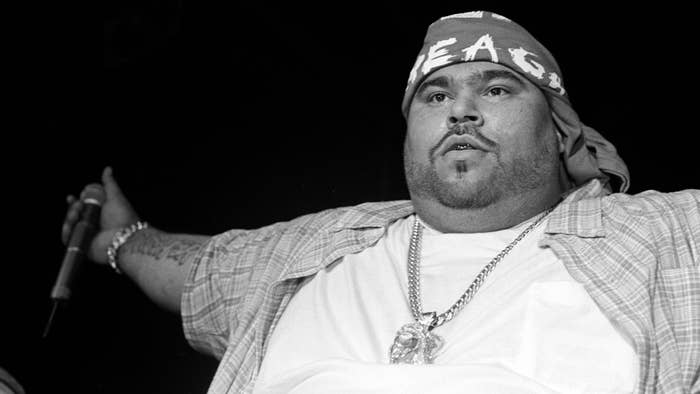 The Big Punisher has finally been properly honored in his hometown. 
New York City's BronxNews 12 revealed on Monday that Big Pun has a street dedicated to him in his native borough. Big Pun Plaza is located on the corner of East Fordham Road and Grand Concourse. Bronx Borough President Ruben Diaz Jr., members of Big Pun's family (including his son, Chris Rivers), and other notable figures were on hand for the dedication ceremony.
Christopher "Big Pun" Rios was born in the Bronx in 1971. He grew up in the South Bronx with Puerto Rican parents until gravitating to rap. In April 1998, he released his debut album, Capital Punishment, with the help of Fat Joe and the Terror Squad. It featured hits like "Still Not a Player" and was the first rap album created by a Latinx artist to be certified platinum. Capital Punishment was also nominated for Best Rap Album at the 1999 Grammy Awards. 
Unfortunately, Big Pun struggled with his weight which created health problems. In 2000, Pun suffered a heart attack and started experiencing respiratory failure. He was taken to a hospital where he died at the age of 28.