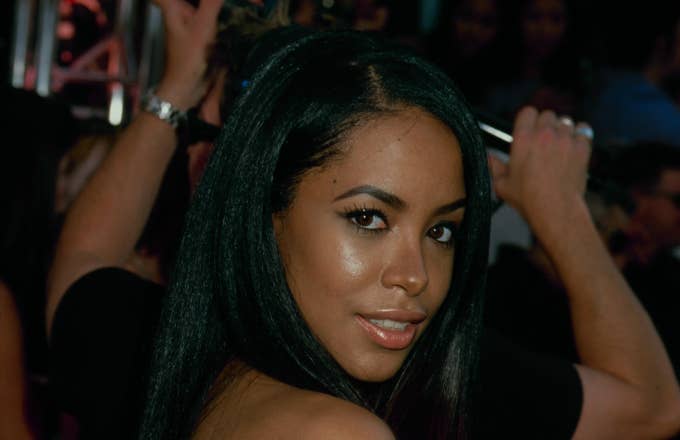 In the nearly two decades since her death, Aaliyah is still one of the most influential artists in music history. To celebrate her impact, Madame Tussauds decided to commemorate the 18th anniversary of her passing by debuting a wax figure of the singer at their museum in Las Vegas last week. Although a lot of people praised the figure, some visitors have done inappropriate things to the piece leading the singer's family to speak out against their actions.
"We ask kindly that anyone visiting the Aaliyah wax figure @TussaudsVegas please treat it with respect, this has been a lot of years of hard work by her fans petitioning and her family's @RAD_6 support," a tweet from Aaliyah's official account reads. The tweet also includes examples of conduct they deem "inappropriate and unacceptable." The picture they included shows a visitor adding lip gloss to the wax figure. 
Since Aaliyah's death in 2001, the singer's family and estate have put an emphasis on preserving and protecting her legacy. The estate, along with Timbaland, carefully comb through requests to sample Aaliyah's records and vocals in hopes that her artistry will not be manipulated. This also includes her image.
As explained in the tweet, fans spent years petitioning the Haughton family to allow Madame Tussauds to create a figure in her likeness. When they finally consented, Madame Tussauds decided to recreate the outfit from the opening scene of her hit single "Try Again" for Aaliyah's statue. To the surprise of many supporters, Madame Tussauds created a near-perfect replica of the singer. Hopefully, the figure stays true to its original form.