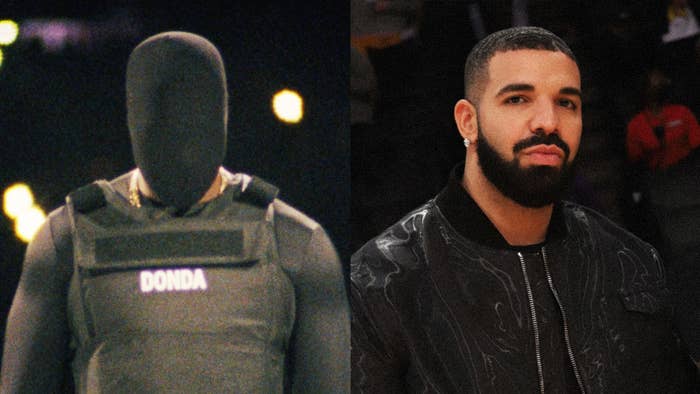 As both rappers get ready to release new albums at the same time, old tensions have reignited. After weeks of rumors about escalating drama behind the scenes, Drake had some words for Kanye on Trippie Redd's new song "Betrayal." Then Kanye responded by texting an image of the Joker to a group chat (which presumably included Drake) with a warning: "You will never recover."
So how did we get to this point?
Kanye and Drake have a very complicated relationship that goes back over a decade. They were friendly collaborators for years, before a series of misunderstandings got ugly and tensions spilled over to their respective camps. By the end of the 2010s, we had witnessed countless subliminals in song lyrics, purple demon emojis, chaotic tweets, and full-blown diss tracks between Kanye's close collaborator Pusha-T and Drake. At one point, there was even a rumor that Drake had recorded a diss track that would "ruin" Kanye's career, but he decided not to release it. (You can read an extremely detailed breakdown of Kanye and Drake's relationship from 2007 to 2018 right here).
By the beginning of this summer, though, the drama had seemed to cool between Kanye and Drake, and there were whispers they may have actually squashed the beef altogether. But then the album rollouts began. Kanye started holding listening parties for Donda, before repeatedly delaying the release of the actual album, which sparked rumors he was jockeying for position with Drake's Certified Lover Boy. It was all becoming reminiscent of similar release date drama between back in 2018 when they each planned to release albums that June. Before long, it was clear old resentments had flared up again.
Here's a breakdown of everything that's gone on between Kanye and Drake this summer.
July 20: Rumors surface that Kanye and Drake "are friends now"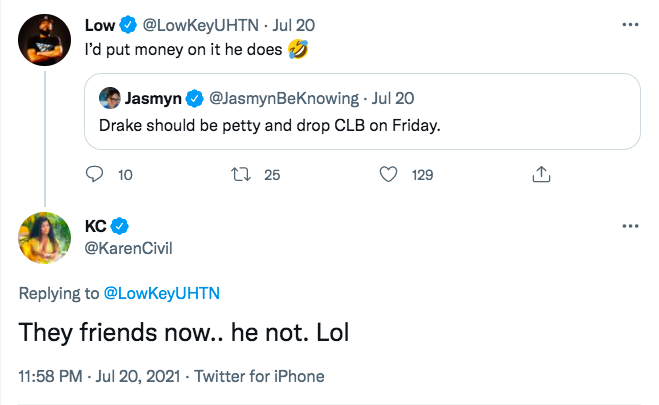 July 24: Kanye collaborator Consequence says they're 'looking for Drake's drop date'

During an episode of Sound 42's Fri Yiy Friday just a week later, Drake revealed that his album was finished. Then he added, "Certified Lover Boy on the way, and that's for anyone in the way," which many people interpreted as a message for Kanye. 
August 5: Kanye adds lyrics to 'Donda': '​​Move out of the way of my release'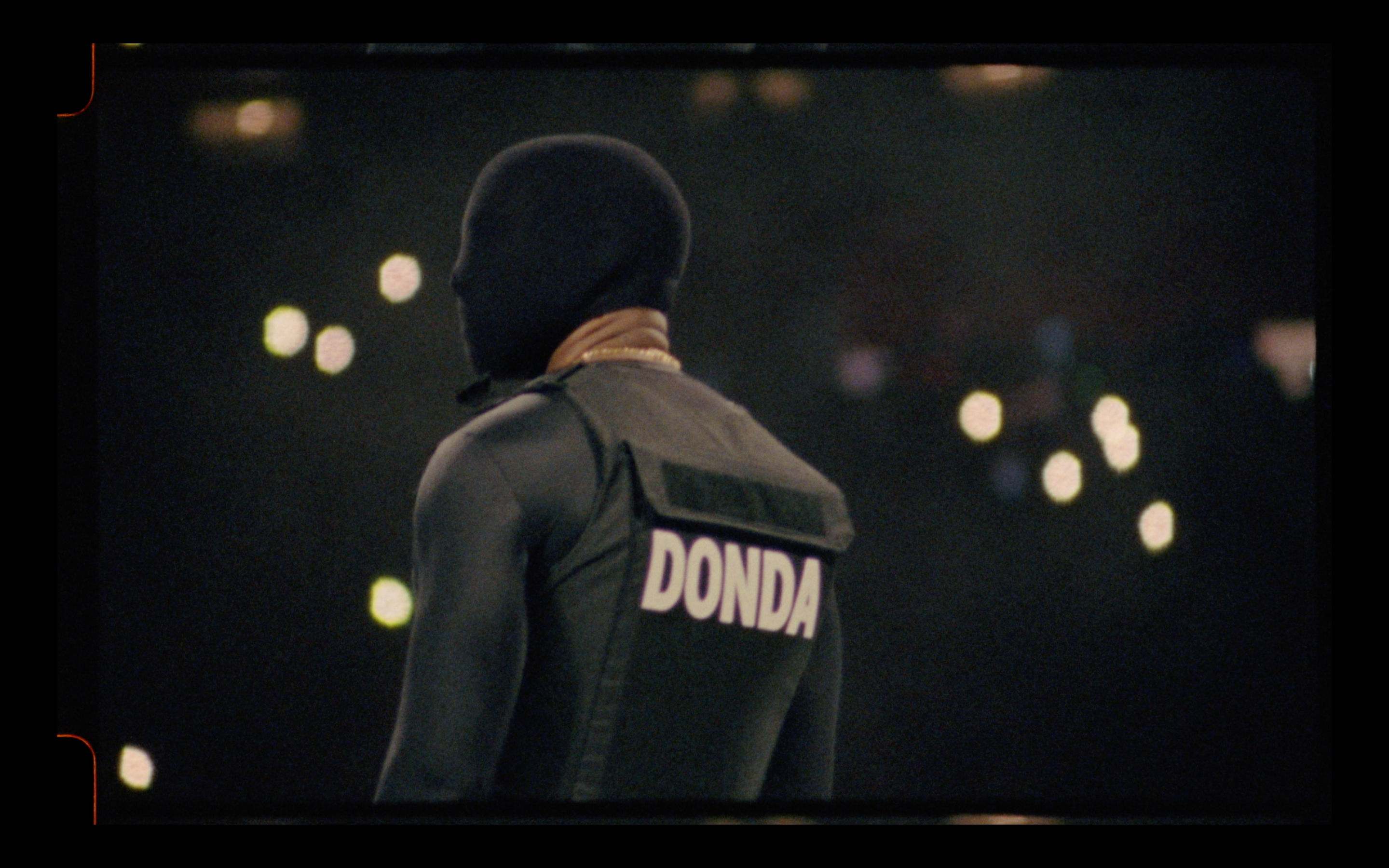 A feud between Kanye and Drake wouldn't be complete without some spicy comments under an Instagram post about sneakers. A few days after the second Donda listening session in Atlanta, photos of Drake's upcoming sneaker collaboration with Nike surfaced online. And in the comments section under one Instagram post about the shoe, Kanye's longtime associate Don C appeared to criticize the sneaker, writing, "Plan B." A couple days later, Drake's right-hand man Chubbs responded to Don's comment by writing, "See us outside." Adding a little drama, he punctuated it with a middle finger emoji. Then Drake chimed in by leaving a laughing emoji and a blind man emoji.
August 21: Drake sends shots at Kanye on Trippie Redd's "Betrayal"
August 21: Consequence responds to "Betrayal" lyrics: 'Respect my team. It's party time'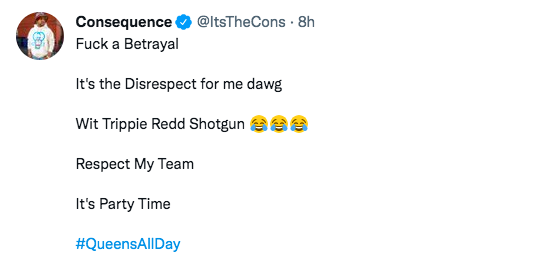 August 21: Kanye hits the group chat: 'You will never recover'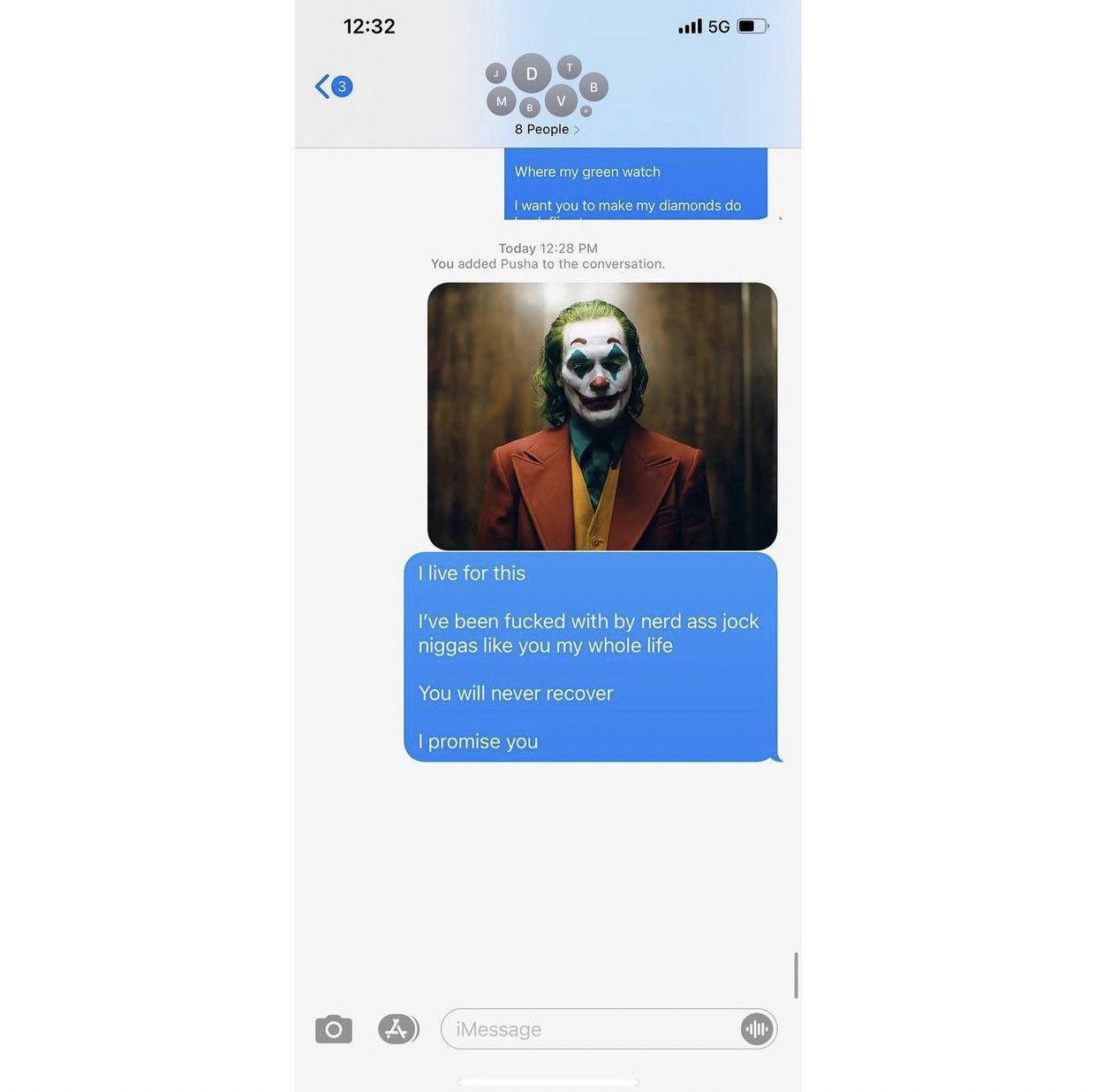 Shortly after Consequence's tweet, Kanye went on Instagram and posted a screenshot of one of the wildest group chat messages we've ever seen. After adding Pusha-T to the group, Kanye texted an image of the Joker and wrote: "I live for this. I've been fucked with by nerd ass jock n****s like you my whole life. You will never recover. I promise you." These words seem to be directed at Drake as a response to his verse on "Betrayal."
There's a lot to unpack here. The first question is: Who the hell are all the people in this group chat? Well, the "D" likely represents Drake, who Kanye's message is intended for. And we can see that Pusha-T was recently added to the group. It's still unclear who the other people are, but there's speculation that one of them is Virgil Abloh.
As eagle-eyed social media pages have pointed out, a small portion of Kanye's previous text to the group is visible: "Where my green watch? I want you to make my diamonds do [backflips]." So people are theorizing that Kanye heard Drake's line on "Life Is Good" about getting a custom Patek from Virgil, and asked the designer if he could receive one as well. According to this theory, this may have been a group chat with Virgil and a bunch of high-profile rappers, which turned into the latest battleground for a war of words between Kanye and Drake. 
In the early morning hours of August 23, Kanye posted (and very quickly deleted) an image of Drake's address on Instagram. More specifically, it was a geotagged image from the photo library on his phone, which had been taken at Drake's Toronto mansion. Was this Kanye's way of trying to show he had been at Drake's home before? Maybe Kanye was reminding Drake he knows where he lives, used as an intimidation tactic? Or was Kanye trying to dox Drake? As fans have pointed out, Drake's address was already very easy to find on Google, so Kanye wasn't leaking previously unknown information, but sharing a private address was still a step too far for many. Kanye may have immediately realized this as well, because he deleted the image very soon after posting it. Before long, Drake seemingly responded by sharing a video of himself laughing on Instagram.