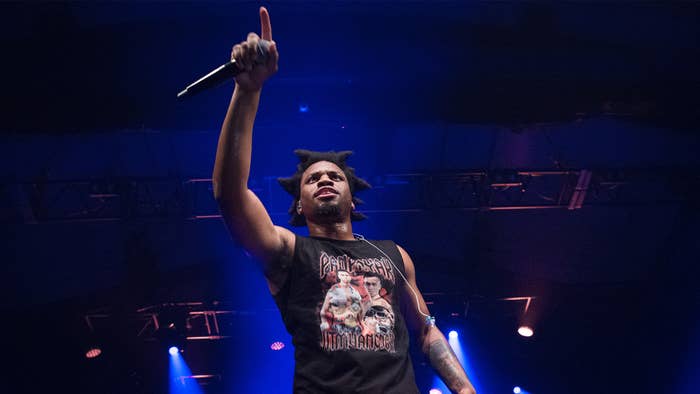 Denzel Curry decided to share his opinion on Drake and Kanye West's latest albums.
On May 14, the Florida rapper tweeted he expected more out of Certified Lover Boy and Donda. He also called the artwork for both of the albums "booty."
Curry's Donda comment is assumed to be applied to the first album, and not Kanye's Donda 2that was released in February 2022 exclusively on the Stem Player device.
After he tweeted his criticism, Drake and Ye stans jumped into his mentions. But Curry defended his take with some words of his own.
Most of the replies to Curry's tweet called him out for stepping out of his lane, saying his last album was mid, bringing up his 2016 XXL cypher, and that Donda is superior to anything he's put out recently. Even if the stans were trying to bring him down, Curry kept his head up.
In other news, Curry called himself "the best rapper alive" during a recent interview with XXL. "I'm 'bout to shake the whole game up," he told the publication. "I don't care what anybody got to say, bro. I'm the best rapper alive. Point blank, period."
According to Metacritic, Drake's CLB has a rating of 60 while Ye's Donda has a 53. Curry might be taking the heat for this, but professional critics are saying otherwise.
What fans can look forward to is Curry's deluxe version of Melt My Eyez See Your Future, which is expected to be announced soon.