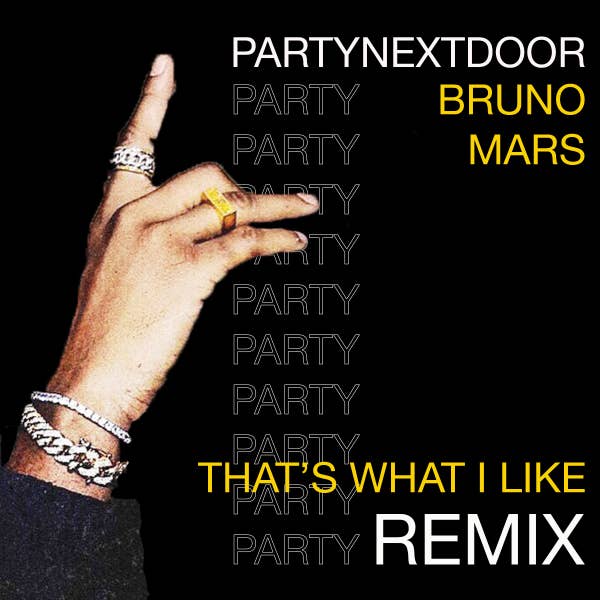 Just a day after linking up with Zayn on the summertime vibe "Still Got Time,"Partynextdoor delivers his own rendition of Bruno Mars' "That's What I Like." PND initially shared the remix on SoundCloud before it disappeared, and then thankfully it popped up later in day.
Bruno's latest album 24K Magic is a lesson in pop music done right, and "That's What I Like" is the pinnacle, in my humble opinion. So how does PND fare? While I still prefer the original, the Mississauga native does a commendable job sprinkling his own flavor on top of the lush backdrop from Shampoo Press & Curl and The Stereotypes.
If anything, this remix should reinforce the possibility of Partynextdoor becoming a household name in 2017. What with "Still Got Time" and "Run Up," his collaboration with Major Lazer and Nicki Minaj, in line to earn major burn on radio this summer, PND's name can spread beyond Drake and OVO associations.
For now, check out his remix of "That's What I Like" below.