Following the release of Damn last week, Kendrick Lamar shares his new video for "DNA" which is directed by Nabil and the little homies (Dave Free and Kendrick) and stars Don Cheadle. Check it out above and grab Damnon iTunes and streaming outlets now.
The video opens on a handcuffed Lamar being approached by Cheadle, who mocks him. "Kendrick Lamar," Cheadle's character says. "Two first names, huh? What the fuck is up with that?" Through mysterious means, Cheadle then starts to rap along to "DNA" before Lamar joins in and the two start trading lines back and forth.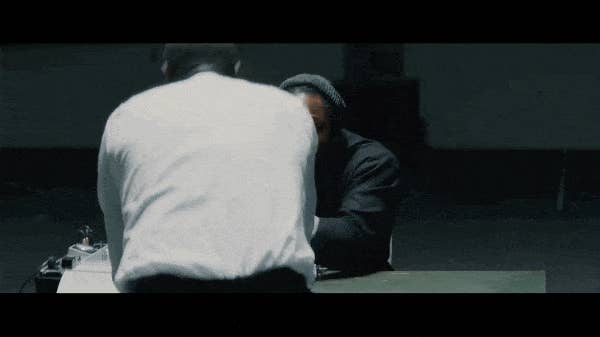 Eventually, the Kung Fu Kenny vibes kick in even harder.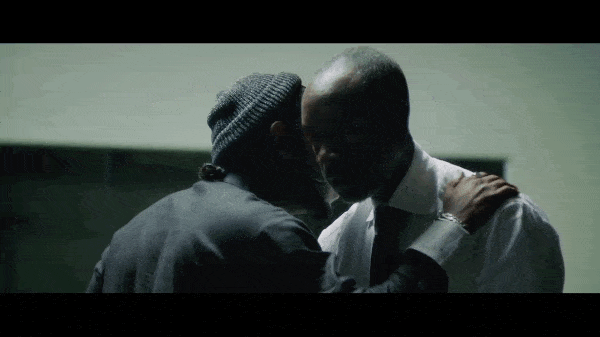 The video closes with Schoolboy Q approaching the camera and offering a punch: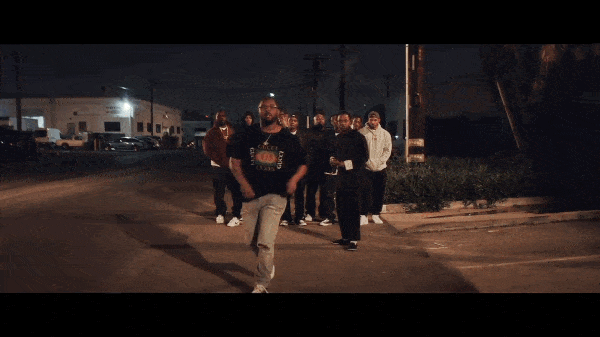 Cheadle teased the collab Monday by showing off his Coachella VIP pass on Twitter:
The "DNA" video comes just weeks after Lamar dropped the Dave Meyers-directed "Humble" video, which is currently closing in on 80 million views on YouTube.
Damn is projected to hit as high as 475,000 SPS in its first week of release, Billboard reported Tuesday. If those estimates prove true, that would make Damn Lamar's biggest Billboard debut yet. Both To Pimp a Butterfly and Untitled Unmastered debuted atop the Billboard 200 upon their release in 2015 and 2016, respectively. Butterfly, Lamar's first No. 1 album, opened with 363,000 equivalent album units. Untitleddebuted with 178,000 equivalent album units the following year.