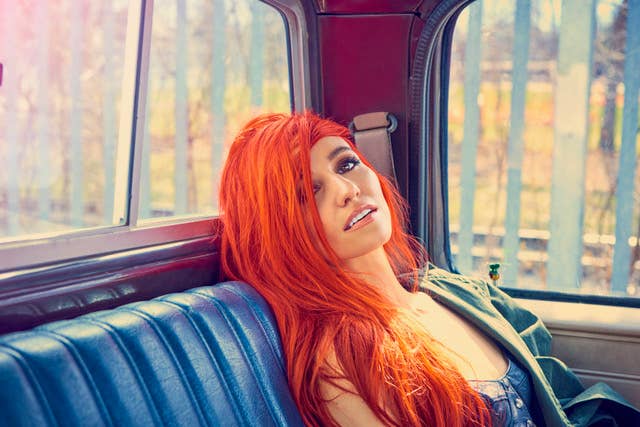 You might know Lights, the 31-year-old Juno Award-winning musician through some of her catchy pop hits like "Ice", "Drive My Soul", and "Up We Go", but the Timmins-born singer is more than a pop star. As a companion to her latest album Skin & Earth, Lights also released a comic series titled the same. The first six issues, which have been released over the last year, follow a girl looking for hope as she navigates an apocalyptic future. Volume One, the collected edition, is available for pre-order now.
In addition to headlining this year's NXNE festival in Toronto, Lights will also be hosting her first-ever art exhibition in downtown Toronto this week. The show, which will be open to the public from June 14th to June 16th from 12pm to 6pm at the Artscape Sandbox at 301 Adelaide St. W. in Toronto, will feature illustrations from both her comic series and her album, Skin & Earth.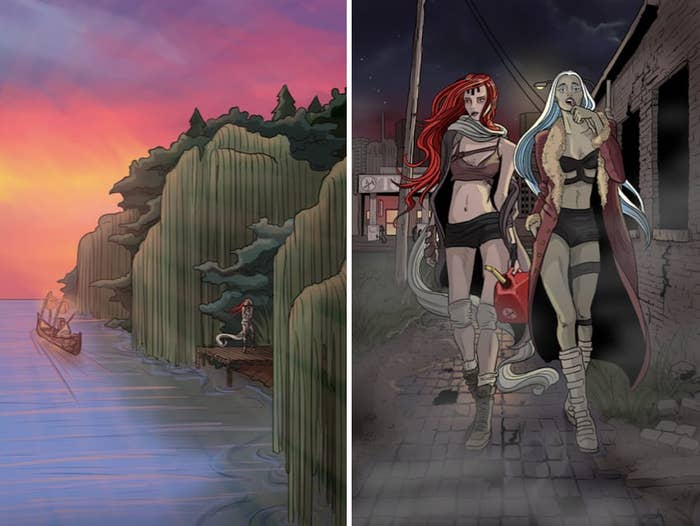 As a Bombay Sapphire Ambassador, she has also signed on as a judge for this year's prestigious Artisan Series competition:
"I'm so excited to exhibit for the first-time ever, FINDING YOUR POWER: SKIN&EARTH, a visual art exhibition in partnership with Bombay Sapphire Artisan Series featuring some my favourite moments from throughout my comic series. I've always pursued visual art alongside music and this exhibition is proof that with hard work you can see amazing things happen," Lights said. "Bombay Sapphire is looking for the next big deal in the visual art world and I've partnered with them as one of their 2018 art ambassadors, to judge their art competition. I'm encouraging emerging visual artists to apply and show me what they've got this fall. I hope my exhibition inspires all emerging artists to put their work out there. If you have a power - don't hide it."
Now in its ninth year, Bombay Sapphire's Artisan Series is committed to providing emerging visual artists with a platform to share their work. The Grand Prize winner will receive a $10,000 USD (approximately $13,380 CAD) stipend and collaborate with Artsy to create a public installation in New York City, set to debut sometime between May-October 2019. The Second Place Winner and People's Choice Winner will each receive a $3,000 USD (approximately $3,777 CAD) stipend to create a solo exhibit at a gallery in their region.
To find out more about the competition and how to enter, visit their website. And don't miss Lights' free headlining show for NXNE at Yonge and Dundas Square on June 15th at 8pm.