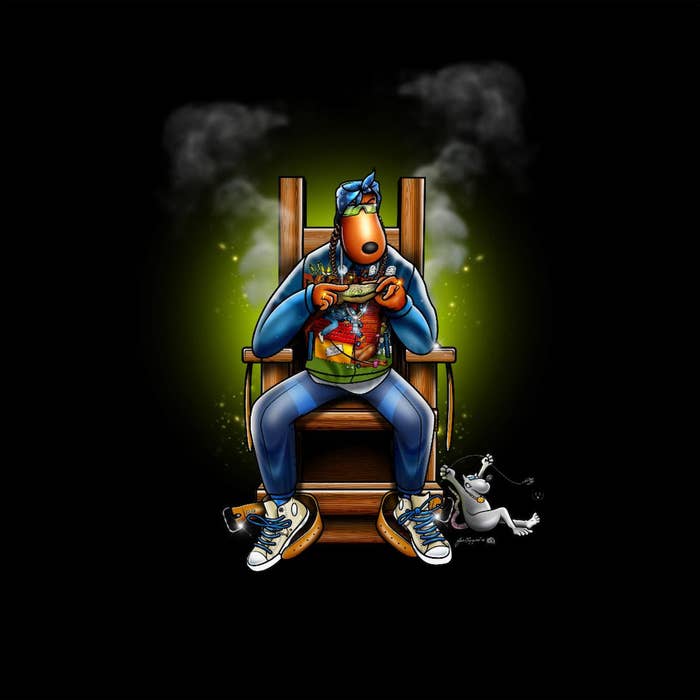 Snoop Dogg has shared his 20th studio album, B.O.D.R. (Bacc on Death Row).
The project marks the return of Death Row Records, which the rapper recently acquired. Snoop released his critically acclaimed debut album Doggystyle in 1993 through the label, and now B.O.D.R. is the first album from Death Row under Snoop. The project also commemorates the 30th anniversary of Death Row's first release, Dr. Dre's The Chronic.
"B.O.D.R. is especially important to me and I'm excited to have a full-circle moment in my career at this time," Snoop said in a press release. "The album has all the classic Snoop Dogg style with surprises and features from some of the dopest artists out there." 
Fans can also get three bonus tracks from the album through Gala Games, which can be found in his stash box of NFTs in the new Gala Music store.
B.O.D.R. boasts features from Nas, Wiz Khalifa, DaBaby, The Game, Nate Dogg, T.I., Sleepy Brown, Uncle Murda, E-Mo, October London, Nefertitti Avant, HeyDeon, and Jane Handcock. Producers like Hit-Boy, DJ Green Lantern, DJ Battlecat, Hi-Tek, and more also make an appearance on the album.
Snoop Dogg has released B.O.D.R. in advance of his performance at the Super Bowl LVI Halftime Show on Feb. 13 with Kendrick Lamar, Eminem, Dre, and Mary J. Blige.
Stream B.O.D.R. below.