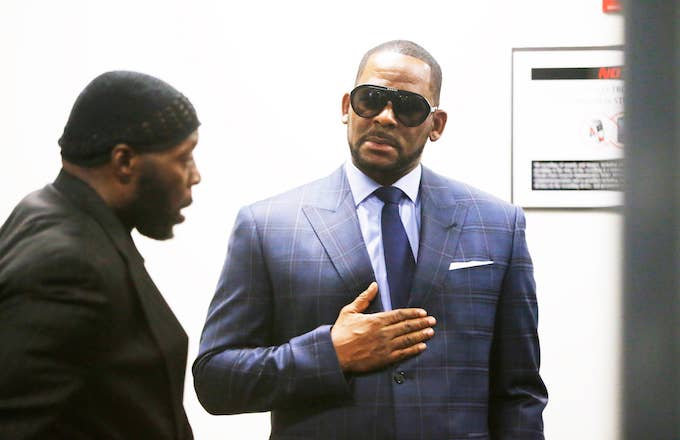 The news arrived from Cook County Sheriff's spokeswoman Sophia Ansari, who said someone paid the child support for him. That person's identity remains unknown.
The singer has been in custody since Wednesday, when he couldn't pay during a child-support hearing. He went to the hearing "expecting to leave. He didn't come here to go to jail," his publicist Darryll Johnson said. Kelly thought he would have to pay $50,000 to $60,000, but didn't have the entire amount because he hasn't been able to work.
"He wasn't expecting what happened yesterday to happen, so he's really upset about that. He was expecting to walk in and walk out and that just didn't happen," Johnson said Thursday, per Fox.
Kelly was arrested for back child support while on bail after being indicted on 10 counts of aggravated criminal sexual abuse in Chicago. This week, he had his first post-indictment interview, where he sat down with CBS' Gayle King for a tense discussion in which he vehemently denied the allegations against him.