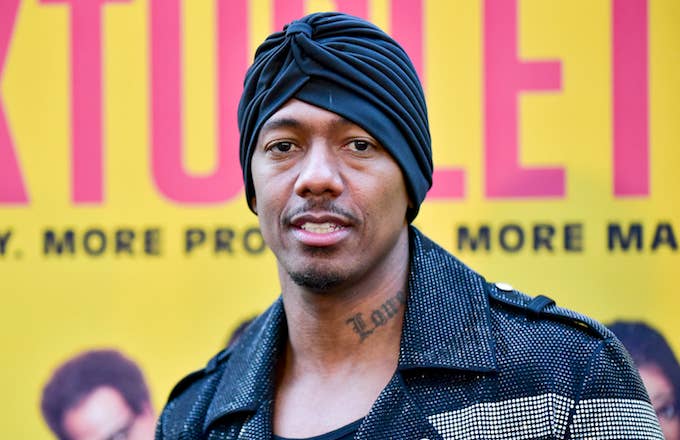 Nick Cannon has now dropped not one but two diss tracks aimed at Eminem.
Meanwhile, Em hasn't responded in kind—only replying to Cannon by way of a couple of tweets. Meanwhile, people online have been absolutely roasting Cannon for his tracks.
The beef between the two was re-sparked in December, when Em responded to comments Cannon made about their beef on T.I.'s podcast, ExpediTIously. Em then took aim at Mariah Carey and Cannon on his feature for Fat Joe's Family Ties album cut "Lord Above."
On Monday, Cannon fired back with the diss track "The Invitation," which prompted Em to "demand an apology" on Twitter. Now, Cannon has released yet another diss track, "Pray For Him." Even 50 Cent has weighed in on the feud by taking shots at Cannon on Instagram.