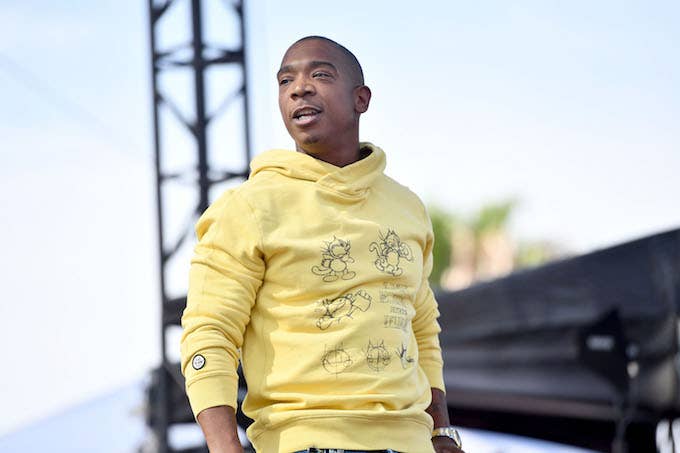 At a Friday night New Jersey concert, Ja Rule let his fans curse him out over the disaster that's known as Fyre Fest.
Amid cheers and screams, Ja Rule noted that the audience "might be a little mad" over the festival documentaries. With his middle finger in the air, he led the crowd in a chant. "I want y'all to repeat after me," he said. "And let me he hear you say, 'Fuck you, Ja Rule.'"
He and the crowd went back and forth before saying, 'Fuck y'all too." Ja then launched into song.
Fyre Fest popped back up into conversation in January after both Hulu and Netflix released separate documentaries on the music festival. Ja—who was publicly billed as a celebrity partner—has since come under fire for being complicit in the poor treatment of both staff and guests. Compared to the festival's mastermind Billy McFarland, who's been sentenced to six years in jail for fraud, Ja has barely faced any consequences from his involvement.
Of course, he didn't go out quietly. He took to Twitter to defend himself after the waves of criticism. "I love how ppl [sic] watch a doc and think they have all the answers," he wrote. "I had an amazing vision to create a festival like NO OTHER!!! I would NEVER SCAM or FRAUD anyone what sense does that make???"