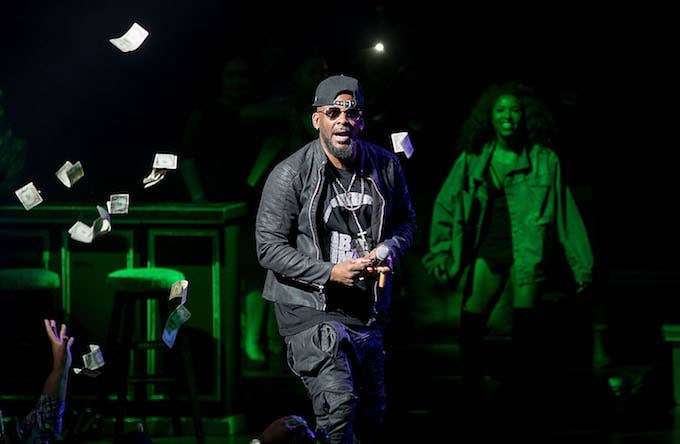 The family of Joycelyn Savage—one of the main girls tied up in R. Kelly's alleged sex cult—is appealing to the singer to provide proof that Kelly and their daughter's relationship is consensual, The Blast reports.
Savage's father's lawyer, Gerald Griggs told The Blast that, "It should be respectfully stated that we requested two of R. Kelly's previous managers and two of R. Kelly's previous attorneys for the Savage family to see Joycelyn."
Griggs' comments follows Kelly's attorney Steven Greenberg's interview with CBS, where he called the Lifetime docu-series Surviving R. Kelly, "trash TV. There's no reason to watch the series."
He added that he confidently believes that no criminal activity has occurred. "I think Mr. Kelly should live his life however he wants to live his life. He's not breaking any laws. He's not doing anything illegal. He's not taking advantage of anybody."
Now, according to The Blast, the family is asking Kelly's team, "Why does it have to take two years and three attorneys to gain this inch?
"If you want to show that this is a consensual relationship, allow Joycelyn to see her parents."
The family thinks that if they're able to speak to Joycelyn, "That will remove all doubt whether the relationship is consensual or not."