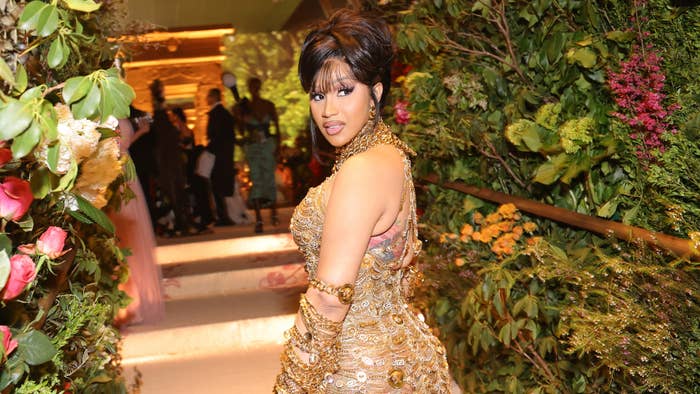 Cardi B shared some photos of her from high school days and offered some reflective commentary.
"Ghetto teenager……fun fact -The emo kids in school were actually really cool and will give me free cigarettes," she tweeted, alongside four images of her from her younger years. She can be seen sporting various face and ear piercings, smoking, and holding a bottle of liquor.
When fans started to call her emo, she decided to set the record straight. In a second tweet, she responded to a follower, "I wasn't EMO….I was pierced cause Piercings was a big thing in the Bronx specially since this was the side lip piercing era…However they were a lot of emo kids in my school I will have history convos wit them while they give me free cigarettes."
Cardi is known more for her tattoos than her piercings. In fact, last month, footage popped up of her getting her first face tat, which followed a tweet from January where she wrote, "Random but….I'm 1% close too tatting my sons name on my face," she tweeted. "I really really wanna do it!" She hasn't yet officially unveiled her new ink.