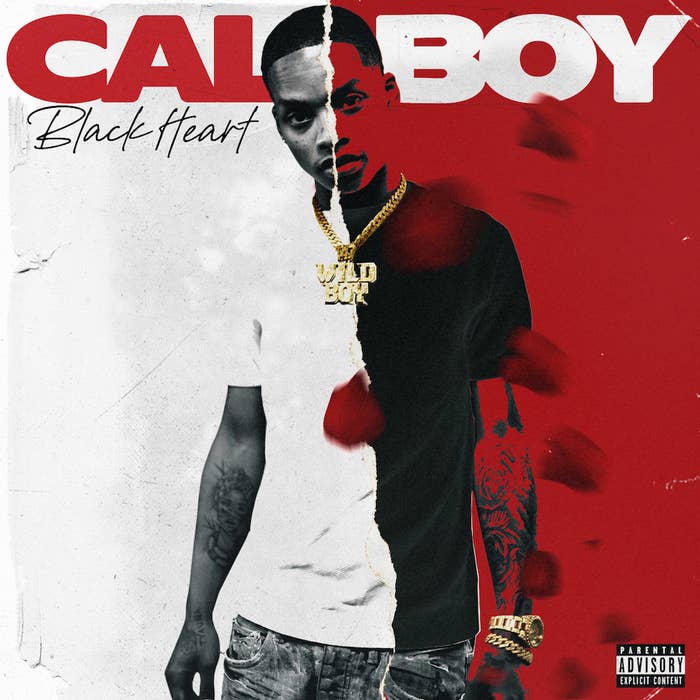 Calboy has unleashed his new project Black Heart.
The Chicago rapper's surprise eight-song drop includes features from Fredo Bang, Jackboy, and Joey Badass. 
"It's inspired by my present internal feelings, and how I feel from the industry to my family and my friends. Everybody turned my shit black," Calboy said. "I want to be open with my fans and encourage my fans to be free."
He also shared the video for the project's first cut, "Rumors."
The tape follows Calboy's previous loosies, including his freestyle over Kodak Black's "Super Gremlin," plus Gunna's "Too Easy" and "Pushin P." 
Stream Black Heart below.