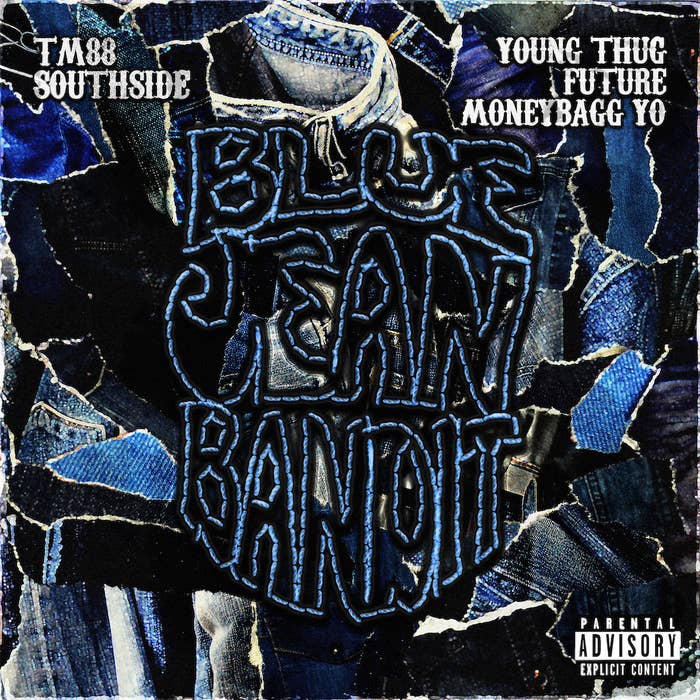 TM88 and Southside are back with "Blue Jean Bandit," a hard-hitting track fans have been waiting for since 2019.
The single features contributions from Southern rappers Moneybagg Yo, Future, and Young Thug, who appeared on an early version that surfaced last year.
"Half a million, told my jeweler my ice is real, what up?/Anything I say I can say twice, what up?" Thugger raps in the first verse. "I talk nasty to the cops, I know my rights, what up?/The bitch mad that she got lonely nights … I laid on and caught that bitch like Jerry Rice, what up?"
The track is available now on Apple Music and Spotify.
"When I heard all 3 of us together for the first time on a song, I wanted to call and order my platinum plaque instantly," Moneybagg said in a statement.
"Blue Jean Bandit" arrives a week after Southside, Future, and Thug appeared on "D4L Freestyle," a standout track from Drake's Dark Lane Demo Tapes. It also comes a week before Moneybagg delivers the deluxe edition of his Time Served project, which featured appearances by Future, Lil Baby, Megan Thee Stallion, and more.