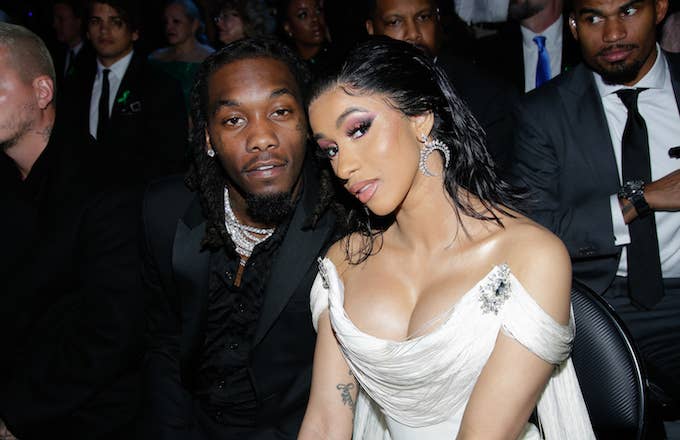 Offset has provided a behind-the-scenes look at the cover shoot for Father of 4, his long-awaited debut solo album.
The video shows the Migos member sitting on throne surrounded by his four children: Jordan, Kody, Kalea, and Kulture; the latter, of course, is the first and only child of Cardi B. 
"THE COVER SHOOT WAS A DADDY MAYHAM BUT WE GOT IT DONE," Offset wrote in the caption. 
You can check out the clip below. 
Father of 4 will hit streaming services in less than two hours. The project spans 16 tracks and will reportedly address a range of serious and personal topics.
"I cried to myself while I was doing this album 'cause I was talking about my story and my kids," he recently told Esquire. "When I did a song, I started getting memories of my grandma, my struggles, my partner that was killed, the thoughts I had while I was incarcerated, and my kids' faces were there in my head. I love my kids, this is who I do it for."
Ahead of Father of 4's release, Cardi also posted an adorable video of Kulture enjoying one of her favorite songs from the album. The video was posted nearly three months after Cardi shared the first photo of her daughter.