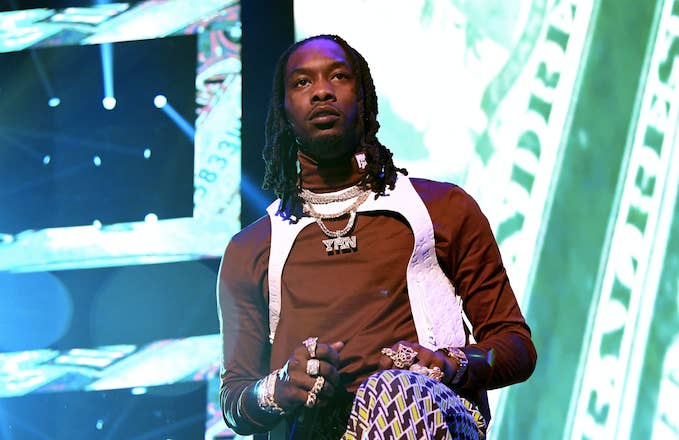 Offset has publicly condemned House Bill 314, also known as the Alabama Human Life Protection Act.
The legislation, which was signed by Republican Gov. Kay Ivey on Wednesday, essentially bans all abortions. Though there is no exceptions for victims of rape or incest, the law permits abortions only in cases where the mother's life is at risk. 
The bill also classifies abortions as a Class A felony, which could result in up to 99 years in prison for physicians who perform, or attempt to perform, the procedure.
"Today, I signed into law the Alabama Human Life Protection Act," Ivey wrote in a statement this week. "To the bill's many supporters, this legislation stands as a powerful testament to Alabamians' deeply held belief that every life is precious & that every life is a sacred gift from God."
Offset compared the ban to slavery:
Offset joins a growing list of celebrities who have expressed outrage over the anti-abortion law, which has yet to go into effect. Everyone from Lady Gaga and Kylie Jenner to Miley Cyrus and Rihanna have taken to social media to criticize the ban and the conservative lawmakers who approved it.