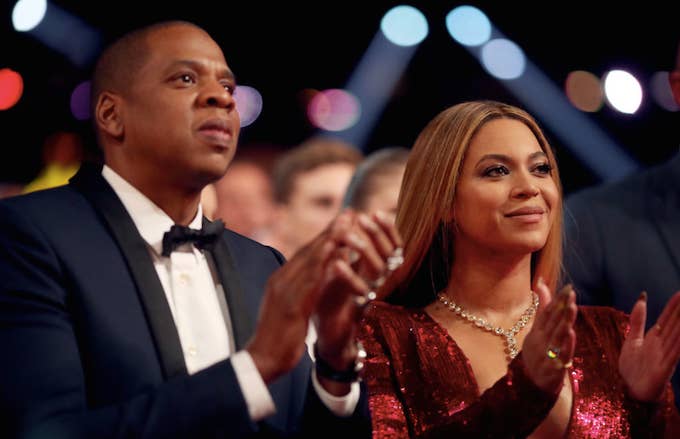 It appears the Carters know how to mix business with pleasure.
Earlier this week, Beyoncé and Jay Z were spotted in Jamaica where they're reportedly shooting a promo for their upcoming On the Run II Tour. Locals immediately posted photos and videos of the power couple traveling through the town of Kingston with a production crew in tow—pretty much confirming that some sort of project was on the way.
This weekend, more images of Bey and Jay's Jamaica trip surfaced on the web. And they're looking carefree and opulent AF.
You can see the duo on the beach posing in front of a camera and decked out in some fittingly bold ensembles. Jay is rocking a bright red suit with a pair of gold-framed shades, while Beyoncé is wearing a multi-colored pantsuit with a wide-brimmed hat. There's also some Red Stripe beer in the shot because, well, Jamaica.
You can check out the newly surfaced photos below.
The On the Run II World Tour kicks off June 6 in the U.K., and will include stops in Rome, Paris, D.C., Philadelphia, Miami, and Houston, before concluding Oct. 4 in Seattle.