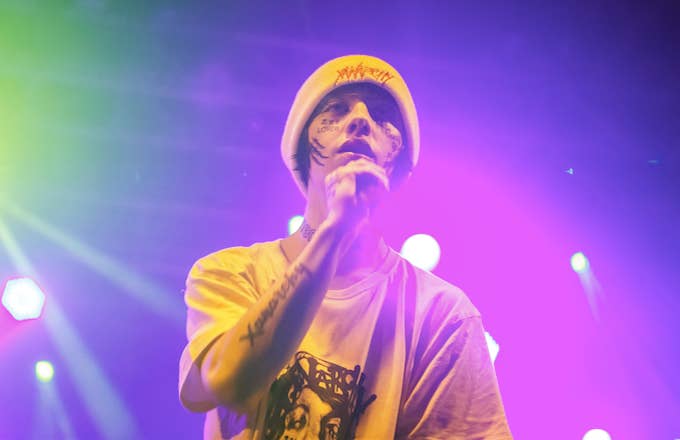 Diablo sparked concern Wednesday after posting a disconcerting message about his intentions to "end it tonight."
The DJ/producer—real name Sebastian Baldeon—took to Instagram to express his frustration with the industry and his inability to attain happiness. He told his followers he could no longer take the pressure and was convinced he'd be "better off dead."
"I don't wanna be a puppet to this industry. I don't wanna compete with anyone I just wanna be happy and I can't seem to reach that goal," his post read in part. "So I'll leave you guys with all my unreleased music. I'm sorry I wasn't strong enough [...] I'll be happier off dead; and maybe then, people will appreciate my art [...] My label will be happy and leach off me like every other one of my dead friends."
Diablo ended his post with an apology to his fans: "I'm sorry. I'm weak. I'm gonna end it tonight. Goodbye everyone."
Diablo also posted an Instagram Story in which he spoke about feeling pressured to be someone who he wasn't. About an hour after the initial post, the 23-year-old shared another video of himself surrounded by police.
"I'm in handcuffs and they're about to take me away," he said in the story. "I love you guys so much. I'm sorry."
Many Diablo fans, friends, and collaborators have since offered support to the Los Angeles-based producer. Diplo, Paris Hilton, Flosstradamus, and Yes Julz were just some of the figures who urged Diablo to stay strong. Lil Xan also shared some encouraging words for Diablo via Instagram.
"I've been in your same situation before and I promise you can overcome it," Xan captioned a photo of him and Diablo. "I'm not gonna let anything happen to you."
Hours later, Xan returned to Instagram to provide an update on Diablo's condition. The Heartbreak Soldiers artist said Diablo was placed on an involuntary psychiatric hold and will be released in three days.