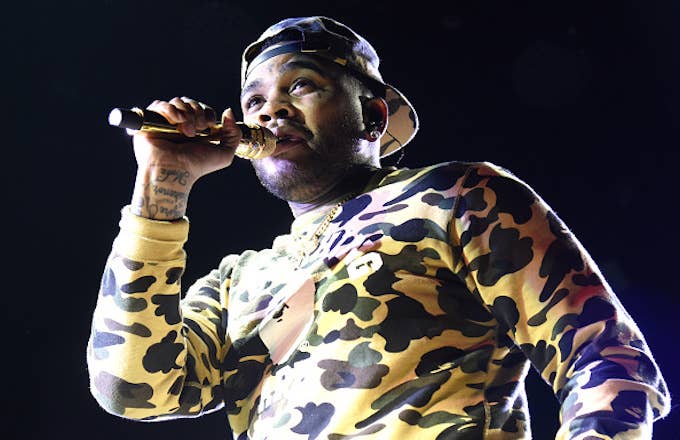 It looks like Kevin Gates will be coming home soon.
Representatives for the Polk County Jail have confirmed to Complex that the rapper will be released on March 24, nearly five months after he was sentenced to 180 days behind bars for misdemeanor battery. The charges stem from a 2015 Florida concert, when Gates was filmed kicking a female audience member in the chest. Gates argued he was defending himself under the state's "Stand Your Ground" law, as the women, Miranda Dixon, attempted to pull him off stage by repeatedly pulling on his shorts.
Dreka Gates echoed her husband's argument, claiming the victim was responsible for the incident.
"She also acquired a civil attorney early on...what does that tell you?" Dreka wrote on Instagram. "She also touched him FIRST (more than once) without his consent but yet he was the one sentenced to jail today for the same crime."
Prosecutors originally asked for a 60-day jail sentence with one year of probation and mandatory anger management classes; however, the judge decided to triple the sentence.
Now that he's close to freedom, we're sure Gates is ready to get back in the studio. His last project was 2016's Murder for Hire 2 mixtape, which came months after he dropped his debut studio album Islah.